Posted 1:54 p.m. Thursday, Dec. 16, 2021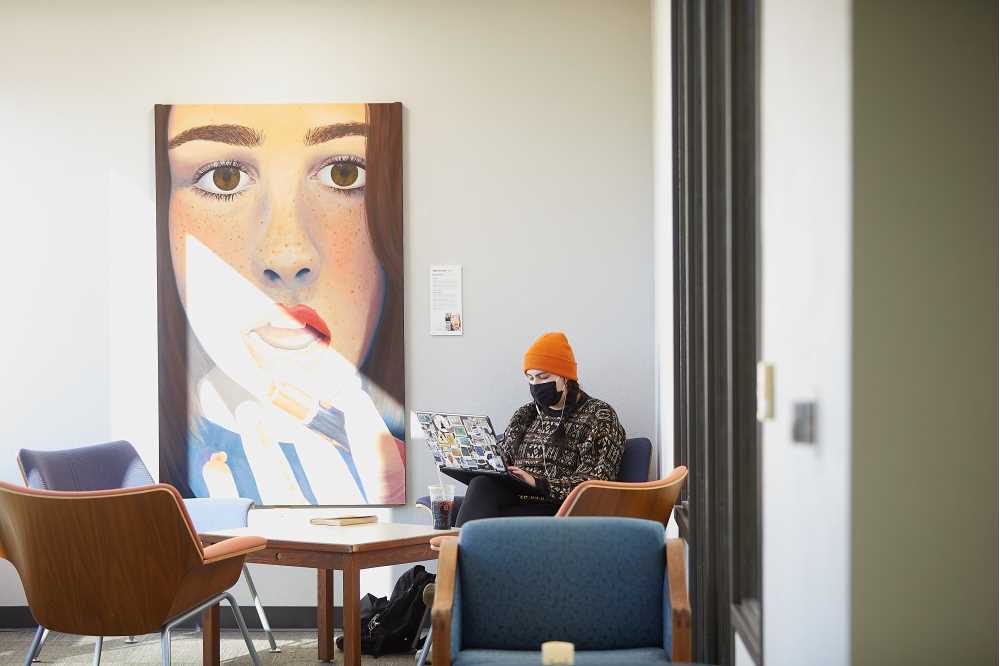 Free Coffee, Extended Hours, De-Stress Resources, and more!
Another semester is almost over, and Murphy Library is here to help you finish out the semester strong! We have many resources available to help you do your absolute best during finals week!
Extended Hours
The library will be open later for finals December 16 - December 22. For winter break hours and more, see our hours webpage.
Thursday, December 16 (study day): 7:30 a.m. - 1:00 a.m.
Friday, December 17: 7:30 a.m. - 1:00 a.m.
Saturday, December 18: 7:30 a.m. - midnight
Sunday, December 19: 11:00 a.m- 1:00 a.m.
Monday - Tuesday, December 20 - 21: 7:30 a.m. - 1:00 a.m.
Wednesday, December 22: 7:30 a.m. - 7:00 p.m.
FREE Coffee
Murphy Library and Dining Services are providing free coffee in the library at 9:00 a.m. on Saturday, Dec. 18 and at 10:00 p.m. on Sunday, Dec. 19. Coffee is first come, first served.
Research Help
Need help finding a few more sources for your final paper? Are you trying to determine if the sources you've found are credible? Get research help from a librarian from 11:00 a.m. to 3:00 p.m. on weekdays during finals.
You can also find library resources for different subjects, courses, or other topics by using our library guides.
Cite Your Sources
Writing up your bibliography can be tricky, but librarians have put together a Citing Sources guide full of tips and resources to help you create your citations.
De-stress

Resources
Need a study break to help you de-stress? Try one of the following:
Good luck with finals, Eagles!