Posted 8:04 a.m. Friday, March 31, 2023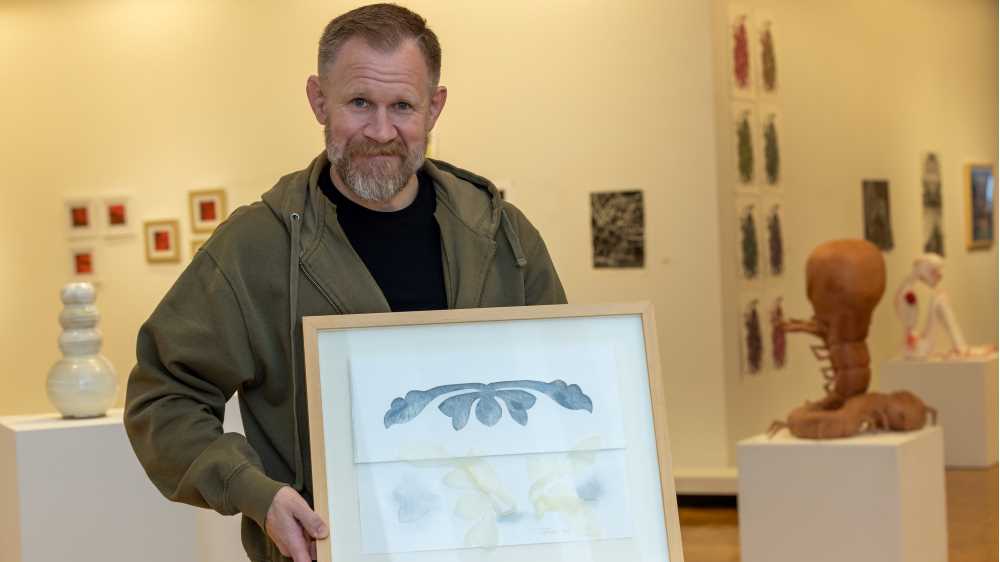 Truman Lowe artwork donated to inspire future generations
Eric Newhouse used to look at a picture on his wall, made by his late friend Truman Lowe, and remember the good times.
Then, one day, he thought of something better to do with it: give it away.
Newhouse and his wife, Susie, donated the picture — a mixed media piece titled "Synthesis of Pattern IV," 2011 — to UW-La Crosse, where they hope it will spark new and greater appreciation for Lowe at his alma mater.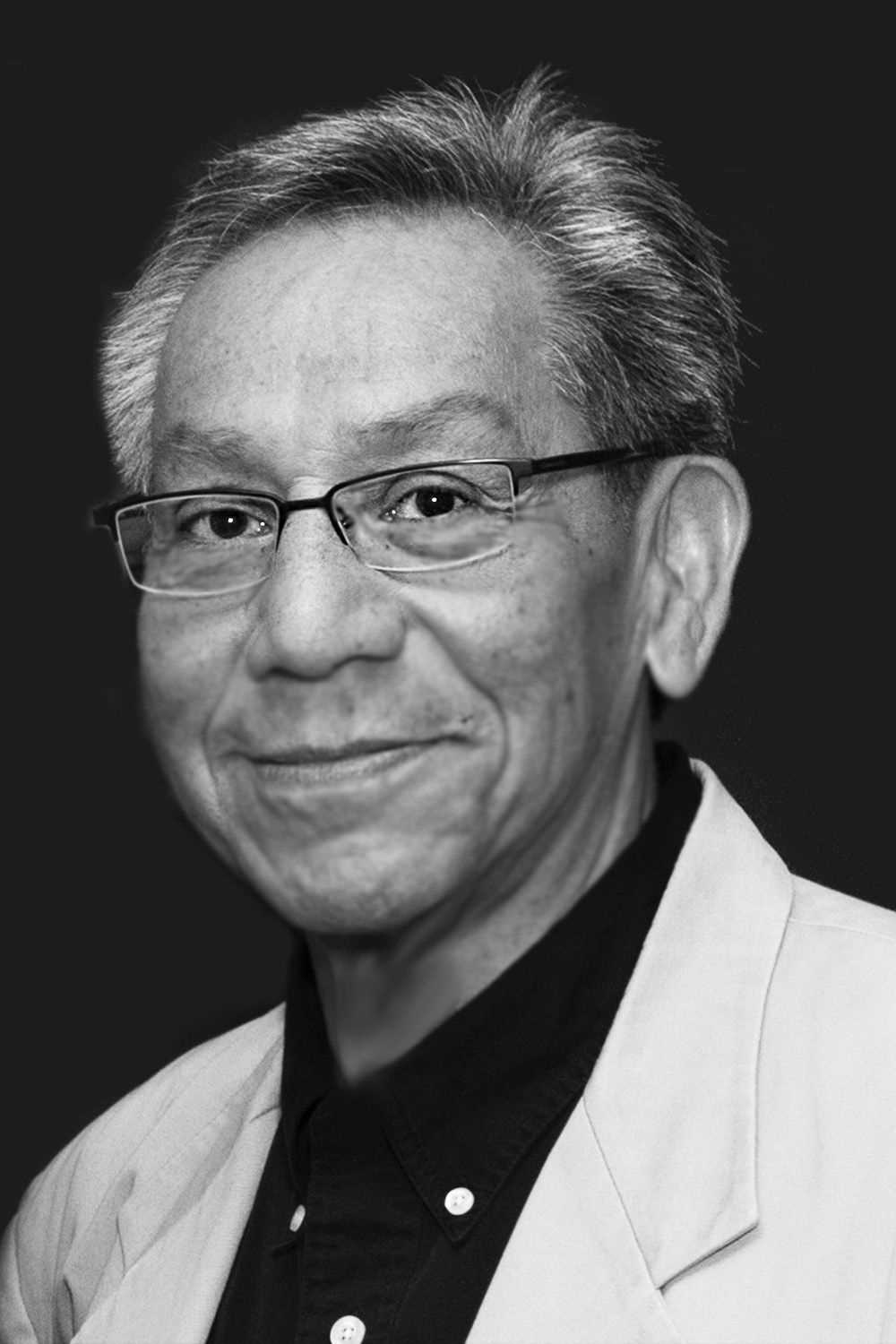 Lowe, '69, achieved widespread acclaim for his career as an artist, professor and art curator, and was recently memorialized through the dedication of UWL's Truman T. Lowe Center for the Arts.
"When the university named the building after him, I thought it was important to give something that would represent Truman and his work," explains Newhouse, who befriended Lowe in the early 1960s, when the pair were working summer jobs in Wisconsin Dells. "Truman is the only friend of mine with a building named in his honor, and he certainly deserves it."
During his life, Lowe became widely known for his sculptures and large art installations, one of which was selected for a yearlong exhibit at the White House in 1998.
But Lowe was a master of many art forms and often created smaller, more unassuming pieces such as "Synthesis of Pattern IV."
In making the piece, Lowe was inspired by his mother's traditional Ho-Chunk ribbonwork, also known as "appliqué."
According to Jo Ortel, professor emerita of art history at Beloit College and author of "Woodland Reflections: The Art of Truman Lowe," this technique was likely passed down by Woodland Indians beginning in the mid-18th century. Back then, it was used primarily to embellish women's clothing with abstract images from nature.
When Lowe's mother died in 1976, he set out to preserve her ribbonwork patterns by incorporating them into his own art, Ortel explains.
"Truman frequently returned to the ribbonwork designs over the course of his entire artistic career; some of his most exquisite works feature ribbonwork patterns," Ortel says. "He loved those patterns — I think because it was a way to honor both his mother and the long history of Ho-Chunk creativity."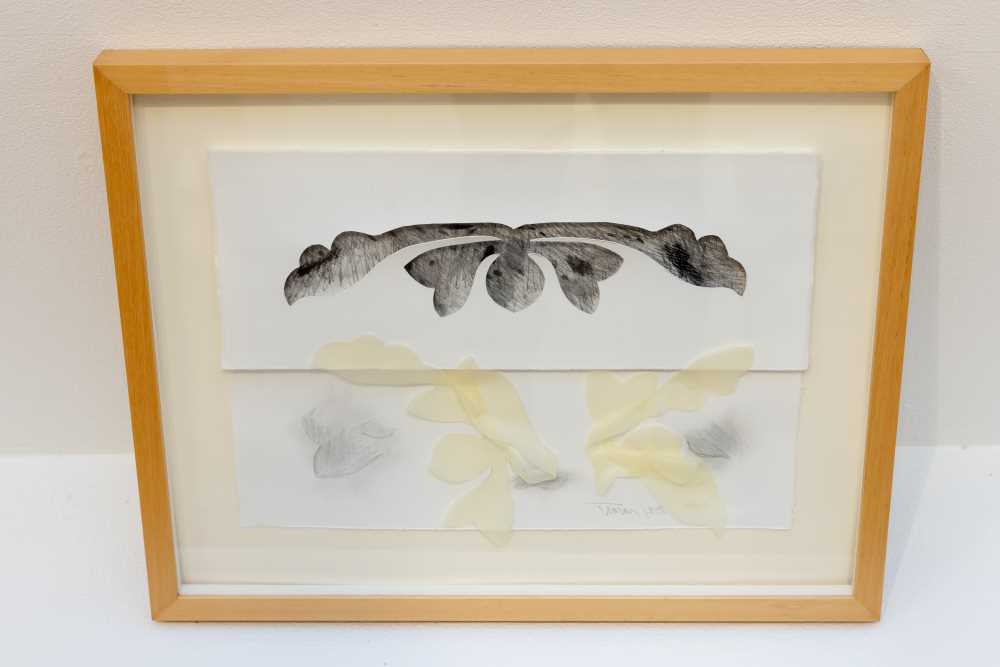 "Synthesis of Pattern IV" appeared in an exhibit alongside other Lowe pieces at the Denver Botanic Gardens in 2011. Later, the piece was kept in Lowe's art studio in Middleton, Wis. Then, like Newhouse would years later, Lowe thought of something better to do with it.
The pair had stayed in touch through the years, as each found success in their respective careers. Newhouse, now retired, was a longtime reporter for the Great Falls (Mont.) Tribune, where he won a Pulitzer Prize for explanatory reporting in 2000.
"It was always like two old friends whenever we got together to talk," Newhouse says. "He was a brother to me.
"One day, we were wandering through his studio, and he pulled out this mixed media artwork, already framed. He told me it was a pattern his mother loved, that he loved, and that he wanted me to have it. I was deeply touched."
Through the piece, Newhouse hopes the UWL community will be inspired to learn more about Lowe and his art.
For now, Art Department faculty are considering the best place to display it.
Brad Nichols, department chair, says it will serve as a constant reminder of Lowe's artistic skill and Ho-Chunk heritage, perhaps most importantly for the students who now follow in his footsteps.
"I think it's important for a number of reasons," Nichols says. "One is his Native American background, which is fantastic. Two, he's an alum of the program. And three, he had this really successful career. For someone from his background to have so much success, and to have been an alum of UWL, it really shows our students that there are opportunities in the arts."