Did you know?
The Center for the Arts, built in 1973, houses administrative offices, classrooms, studios, and theatre facilities for the Departments of Art, Music, and Theatre & Dance.
This building is named after: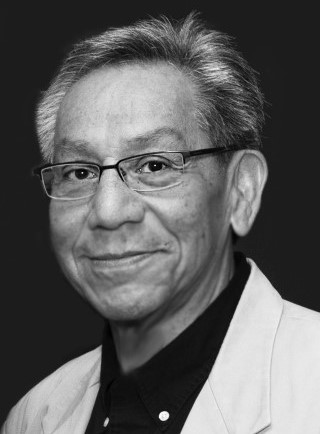 Truman T. Lowe
Alumnus, '69
Lowe Center for the Arts
1973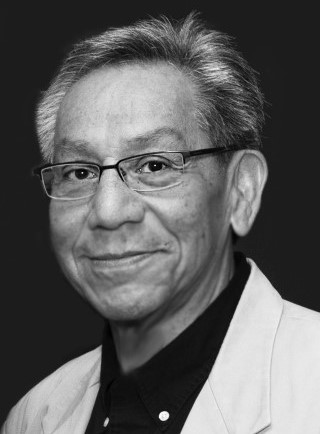 Alumnus, '69
Truman T. Lowe
Born in 1944 and the youngest – by thirteen years – of six children, Truman Lowe grew up surrounded by members of his extended family and the Ho-Chunk community outside of Black River Falls, Wisconsin. At the time, everyone in the community made traditional Ho-Chunk arts and crafts for the local tourist trade; among the many arts they practiced, Lowe's parents were excellent basket-makers. His older siblings were also creative. Thus, from an early age, Truman gained an appreciation for the arts, and his creativity was encouraged.
As the first in his family to go to college, Truman encountered a very different (Western) conception of art at university and experimented with all types of media, from ceramics and sculpture to printmaking and painting. After graduating from Wisconsin State University-La Crosse (now UW-La Crosse) in 1969 with a degree in art education, he went on to teach art in the public high school in Valders, WI. Two years later, he decided to go back to school. He applied for and received a prestigious Ford Foundation Fellowship, which allowed him to pursue graduate study in art at UW-Madison.
With his MFA degree in sculpture complete, in 1973 Lowe, his wife and baby daughter moved to Emporia, Kansas, where he taught at the State Teachers College (now Emporia State University). As he later wrote, it was there, on the plains of Kansas, that "I discovered I was really a Woodland Indian. I was so familiar with trees and water and bluffs that it was important for me to come back." He returned to the Upper Midwest in 1974 as an Assistant Dean of Students at UW-Madison in charge of multicultural programming; the following year, he received a joint position as Coordinator of the University's Native American Studies program (a position he held until 1988), and Assistant Professor of Art. The same year, 1975, the Lowes' second child, a son, was born.
Lowe was promoted to full professor of sculpture in 1989, and from 1992-95, served as Chair of the Department of Art. As part of his wider service at UW-Madison, he also chaired the Chancellor's Scholarship Committee (1984-2004), working tirelessly to recruit and support under-represented students interested in pursuing their education at the University.
Over the course of his long career, Lowe mentored countless undergraduate and graduate students, both Native and non-Native. He also championed contemporary Native arts and artists – most notably when, in 2000, he took a leave of absence from UW to become Curator of Contemporary Art at the Smithsonian National Museum of the American Indian (NMAI) in Washington, DC. There, he curated important exhibits, including Continuum: 12 Artists (2003- 2005); Native Modernism: The Art of George Morrison and Allan Houser (2004-05), and Fritz Scholder: Indian/Not Indian (2008). He also co-curated exhibitions of artists James Luna and Edgar Heap of Birds at the Venice Biennale, Italy, in 2005 and `07. In 2008, Lowe stepped away from the NMAI and in 2010, he retired from UW-Madison.
Of course, Lowe is best known as an artist – and one of the foremost Native American artists of his generation. He made an indelible mark on the art world through elegant, minimalist sculpture and installations, often made of wood, that reference his Ho-Chunk heritage and the woodland environment of the Upper Midwest. As thoroughly modern – and American – as it is Native, his art has been included in numerous solo and group exhibits. Important solo exhibits include Streams at the University Art Gallery, UW-La Crosse (1991); Haga (Third Son) at the Eiteljorg Museum, Indianapolis (1994); Neo-Xahnee at the John Michael Kohler Arts Center, Sheboygan, Wisconsin (1999-2000), and Cultural Confluence (2017) at the Plains Art Museum, Fargo, ND. Among the group shows, one of the more memorable was a year-long exhibit of contemporary Native American sculpture for the Jacqueline Kennedy Garden at the White House in 1997. For his piece, entitled Effigy: Bird Form, Lowe departed from his beloved wood to create a polished aluminum sculpture that evokes the woodland environment and the ancient Native American effigy mounds of the upper Midwest. Other public sculpture by Lowe can be found at Fond du Lac Tribal and Community College in Cloquet, MN; the Indianapolis Art Center, and Nature at the Confluence in South Beloit, IL.
In Wisconsin, his art is included in the permanent collections of the Museum of Wisconsin Art, West Bend; Milwaukee Art Museum; Chazen Museum of Art, Madison; and Madison Museum of Contemporary Art. His work resides in many major American art museums, too, including the Metropolitan Museum, New York; Smithsonian American Art Museum, and the Smithsonian National Museum of the American Indian, Washington, DC; Boston Museum of Fine Arts; Museum of Contemporary Art Chicago; Eiteljorg Museum, Indianapolis; St. Louis Art Museum; Des Moines Art Center, and Denver Art Museum.
Over the course of his career, Lowe received numerous grants and awards, including the Wisconsin Visual Art Lifetime Achievement Award (2007) and the Native American Art Studies Association Lifetime Achievement Award (2019). He was also awarded a National Endowment for the Arts Fellowship (1994-95) and the Eiteljorg Native American Contemporary Art Fellowship (1999), among others. He passed away in 2019, after a brief illness.
- Jo Ortel Nystrom Professor Emerita, Art History
Beloit College