Posted 9 a.m. Monday, Aug. 21, 2023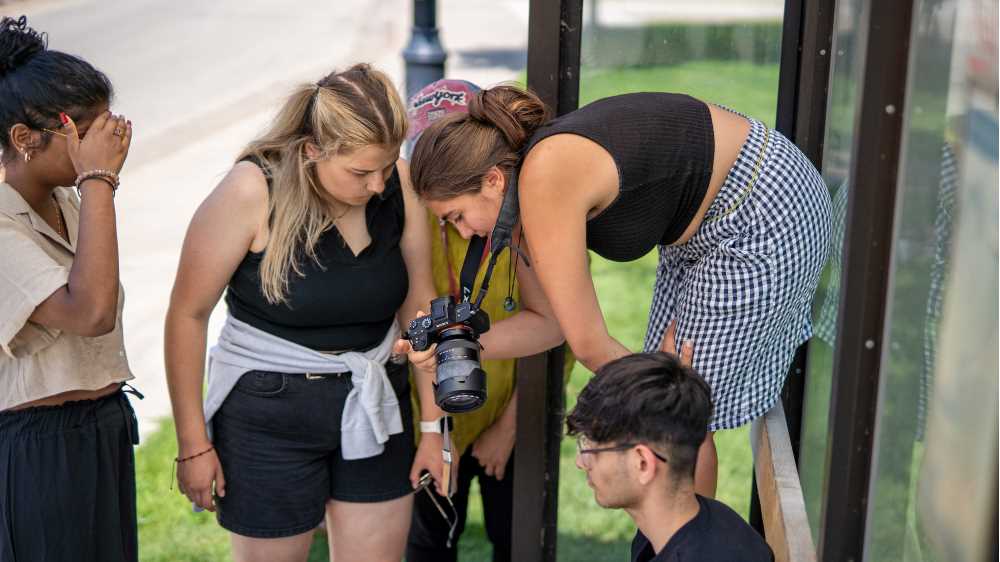 UWL staff mentor youth on global issues at International Youth Media Summit
Youth leaders from more than 20 countries worldwide came to UW-La Crosse this summer to use their creativity to inspire their generation to take action on important issues that impact their future.
During the International Youth Media Summit, these young people produced seven short films over a two-week period, July 24-Aug. 6. All videos are now available on YouTube. UWL Graduate & Extended Learning coordinated the event on campus.
"Young people have the power to really change the world. So, when asked to participate I was not hesitant to say, 'Yes!,'" says Willem Vanroosenbeek, UWL Pride Center director.
Films address discrimination, the environment and violence prevention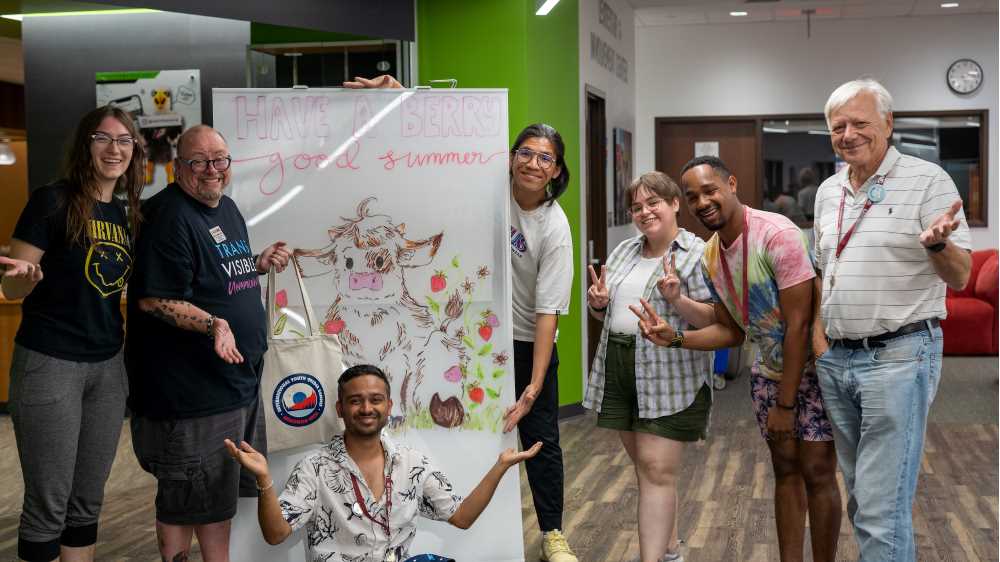 Vanroosenbeek, Andrew Ericson and Blythe McConaughey, all UWL staff members, served as issue mentors for the films on topics of discrimination, the environment and violence prevention, respectively. In addition to mentoring, the three also presented on how they came to work in sustainability, violence prevention, and LGBTQ+ advocacy. In small groups, they had the opportunity to hear why each of the youth picked the topic.
"It was such a pleasure to share my personal story with these students and have an opportunity to hear from them about how the issue of violence affects them in their own communities," says McConaughey. "We were able to connect on the ways that systemic violence impacts all of our lives and see that we struggle with many of the same concerns and fears."
Vanroosenbeek says working with youth on the topic of discrimination was both difficult and gratifying.
"It was hard to hear each person share how they have been discriminated against," he says. "I am so proud of my group and the impactful PSA they created. It was an incredible process to witness and be a part of."
The final products of each summit were shown during a summit finale at the Rivoli Theatre in La Crosse.
"WOW! This was truly an incredible experience. It was fascinating to see all the ways that we shared similar beliefs and concerns about environmental topics like climate change despite having drastically different lived experiences," says Ericson. "I am so glad to have had the opportunity to help."
Watch the films
Environment PSA: IYMS 2023 – Green Canvas 
Discrimination PSA: IYMS - 2023 — Bystander
About the IYMS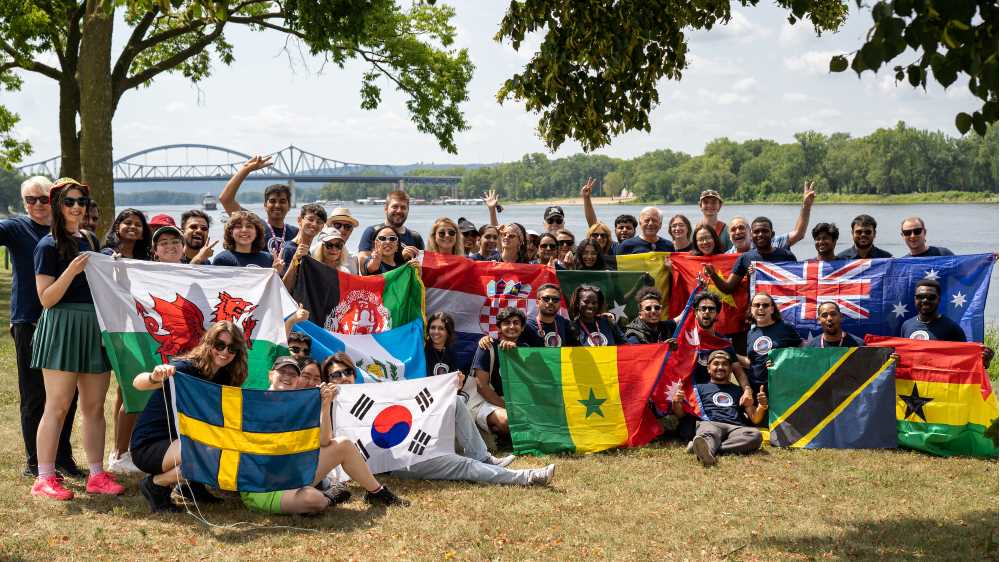 The International Youth Media Summit was founded in 2006 by Evelyn Seubert and James Gleason, Cleveland Charter High School, Los Angeles, California; and Aileen Marshall, Screen School, Glasgow, Scotland, and organized by the Teen International Media Exchange (TIME).
Each year, delegates from all around the world come together in one location to explore the most urgent global issues for two weeks. They create social action plans that are tightly connected to these 7 global issues: Discrimination, Environment, Health, Poverty, Violence, Women's Rights and Youth Empowerment.
The final products of each summit include: seven short films, seven action plans, and written and recorded declarations, individual stories related to the issues explored at the summit.
La Crosse Community Foundation grant supported IYMS community engagement
This year the IYMS received a $10,000 grant from the La Crosse Community Foundation that included scholarships for seven UWL students passionate about filmmaking, diplomacy and global change to participate in the two-week event. The students served as guides for international groups both on campus and in La Crosse while also participating in summit activities. The grant also supported other community activities, including the talent show at the Pump House Community Center.