Posted 8 a.m. Sunday, Nov. 29, 2020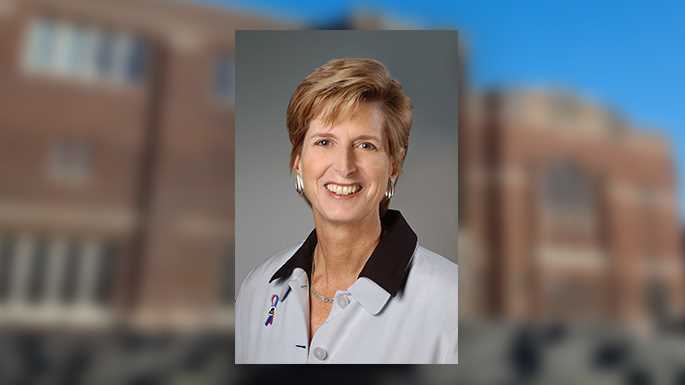 Christine Todd Whitman to speak at UW-La Crosse's 'Civility' series
A former administrator of the Environmental Protection Agency and governor of New Jersey will speak during a UW-La Crosse presentation.
Christine Todd Whitman, who served in President George W. Bush's cabinet as administrator of the EPA from 2001-03 and as New Jersey's 50th governor from 1994-2001, will speak during a virtual presentation at 7 p.m. Thursday, Dec. 10. The event is free and open to all, but prior registration is required at: https://us02web.zoom.us/webinar/register/WN_eSFYvvUmSiu_FdK_PcAqZg
Whitman will speak on "Election 2020: A Path Forward for a Divided America" as part of the UWL Political Science and Public Administration Department's ongoing "Civility in a Partisan Era" series.
UWL Assistant Professor Anthony Chergosky, an organizer of the series, says UWL is thrilled to host Whitman's presentation.
"From her time as governor of New Jersey to her service in President George W. Bush's cabinet, to her extensive public commentary and environmental work, Gov. Whitman has earned praise from Democrats and Republicans alike," notes Chergosky. "In these divisive times, Gov. Whitman provides valuable perspectives on civility, bipartisanship, leadership, and finding common ground. We can hardly think of a more qualified individual to discuss election 2020 and the road ahead for a divided nation."
As New Jersey's first female governor, Whitman earned praise from both Republicans and Democrats for her commitment to preserve a record amount of New Jersey land as permanent green space. She was also recognized by the Natural Resources Defense Council as having instituted the most comprehensive beach monitoring system in the nation.
As EPA Administrator, Whitman promoted common-sense environmental improvements such as watershed-based water protection policies. She championed regulations requiring non-road diesel engines to reduce sulfur emissions by more than 95 percent. During her tenure, the Agency was successful in passing and implementing landmark brownfields legislation to promote the redevelopment and reuse of "brownfields", previously contaminated industrial sites.
Whitman is the author of a New York Times best seller, "It's My Party Too" which was published in January 2005. She is currently president of The Whitman Strategy Group, a consulting firm that specializes in energy and environmental issues. Whitman holds a bachelor's from Wheaton College in Norton, Massachusetts, and was married for 41 years to the late John R. Whitman. She has two children and seven grandchildren.
Whitman's presentation at UW-La Crosse is fully funded by the Tommy G. Thompson Center on Public Leadership. It is part of the UWL Political Science and Public Administration Department's "Civility in a Partisan Era" Series, which has included speakers such as David Gergen, George Will and John McCormack.
If you go—
Who: Christine Todd Whitman, who served in President George W. Bush's cabinet as administrator of the EPA from 2001-03 and as New Jersey's 50th governor from 1994-2001, speaks on: "Election 2020: A Path Forward for a Divided America"
What: UWL Political Science and Public Administration Department's ongoing "Civility in a Partisan Era" series
When: 7 p.m. Thursday, Dec. 10
Where: Register at: https://us02web.zoom.us/webinar/register/WN_eSFYvvUmSiu_FdK_PcAqZg
Admission: Free