Posted 4:50 p.m. Friday, Aug. 21, 2020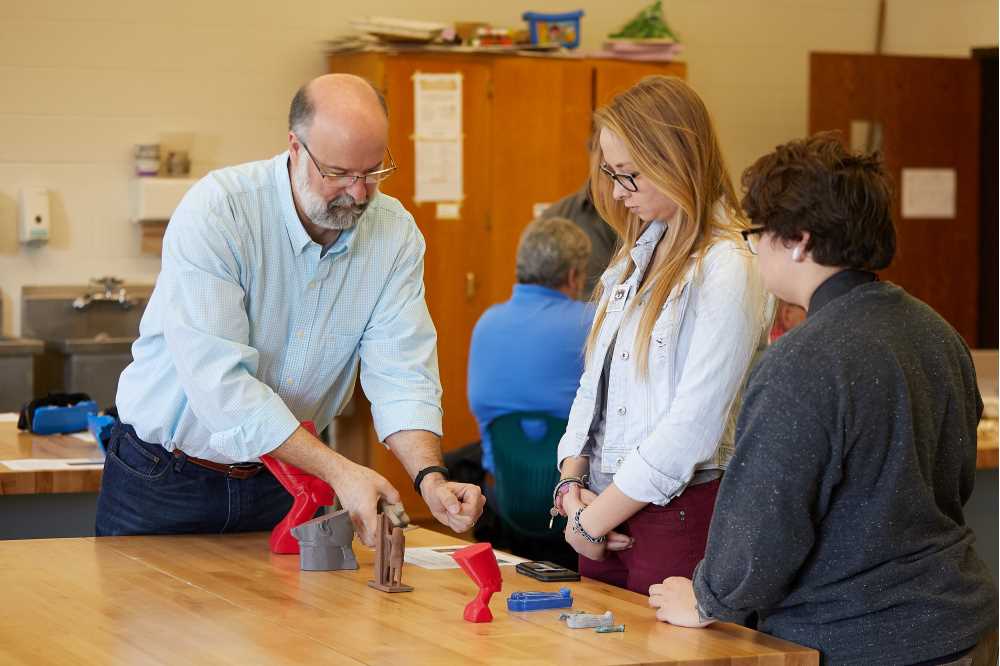 Prof's 3D scans bring ancient Egypt to your living room
A UW-La Crosse professor will lead you down dark and dusty corridors as you uncover the secrets of ancient Egypt. And the best part is you don't even need to get off the couch.
David Anderson, an associate professor of archaeology and anthropology, has created 3D scans of ancient tombs and artifacts that allow users — from students to historians to members of the public — to explore and interact with history.
The American Research Center in Egypt is using these scans to provide virtual tours of Egyptian tombs and artifacts. The tours are proving especially popular due to travel restrictions amid COVID-19.
"It's a way of giving people a more hands-on and immersive experience than looking at static 2D pictures," Anderson explains. "If the scan is of a statue, you can turn the model around and see it from all sides, and if your phone can do augmented reality, you can even place the statue right on your dining room table. If the scan is of a tomb, you'll feel like you're actually walking through it, and you'll have to crouch or turn around corners. It's almost like you're there."
Anderson began experimenting with 3D scanning several years ago. Whenever he stopped at museums or historical sites, he would take dozens of pictures of the object or location, snapping shots from every angle he could.
Then, he'd run the photos through specialty photogrammetry software, which uses the images to piece together a virtual, to-scale model of the real thing.
To date, Anderson has uploaded 270 scans of temples, tombs, statues, pottery and more. He's even scanned archaeological digs he's done with his students.
When viewing his scans, the experience can be as simple or immersive as you want it to be.
You can glide around one of his tomb scans, much like you would on Google Earth, clicking on points of interest for more information.
Or you can strap on a pair of virtual reality goggles and walk around the tomb — and yes, you really do need to crouch in some of the corridors, or you'll poke your head right through the ceiling.
Some of the scans can even be downloaded and run through a 3D printer. Anderson has brought full-size reproductions of various artifacts into his classes, which is quite handy when the original is halfway across the world and too delicate for visitors to touch.
Sphinx of Hatshepsut by danderson4 on Sketchfab
"A few times when I've posted scans, I've received an email from a person who's disabled and they say, 'I could never go to this place in person, but now I can sit in my living room and see this temple or tomb or statue,'" Anderson notes. "It's a way for people to experience it without going there, but it also gets people interested in going to the original. People worry that if you digitize something, you won't need to see the real thing. But it actually entices you."
Anderson has also been passing his knowledge and techniques on to his students, who practice by taking photos in nearby Oak Grove Cemetery.
As technology becomes increasingly advanced, Anderson expects 3D scanning and its many applications to become increasingly prevalent in both professional and academic circles.
"It's really cool to see other universities and research centers using these scans," he says. "It's a technology that students need to learn if they're going to be competitive in the job market."
To view Anderson's 3D scans, visit www.sketchfab.com/danderson4.
To learn more about UWL's Archaeology and Anthropology Department, visit www.uwlax.edu/archaeology.