Posted 1:42 p.m. Monday, March 28, 2022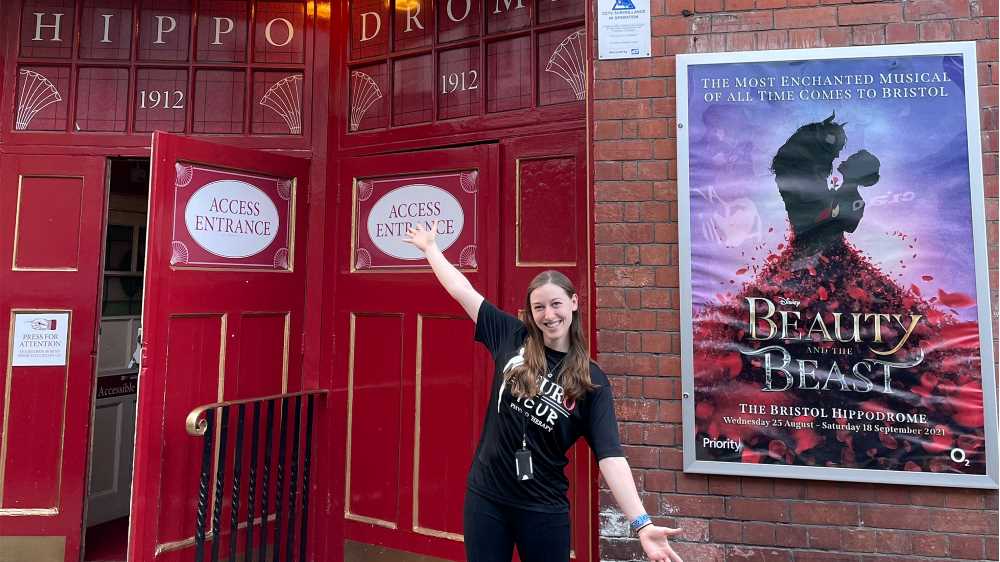 Alum Kari Willett provides care for theater productions in the United Kingdom
Kari Willett was at a production of "The Lion King," waiting for the curtain to open, when a light bulb went on in her head.
"I was flipping through the playbill before the show when I happened to see a credit for physical therapy," she says. "That definitely piqued my interest. I'd known I wanted to be a physical therapist since I was 15 years old … and I've always loved musical theater. So, naturally, I was super excited about a company that specialized in providing care for performers."
These days, it's Willett who is working to keep people healthy behind the scenes. The 2017 and 2020 UW-La Crosse alum is a physiotherapist (known in the United States as a physical therapist) for NeuroTour, a performing arts care provider offering services in Europe and the United States — the same company Willett saw credited while attending the "The Lion King."
Currently, Willett is the resident physiotherapist for the United Kingdom and Ireland tour of "Beauty and the Beast." She travels wherever the show goes — as far south as Bristol in England and Cardiff in Wales, and as far north as Edinburgh in Scotland. This summer, the tour will hit London's famed West End; this Christmas, it will make a stop in Dublin, Ireland.
Before and during shows, Willett turns the back of the stage into a one-woman outpatient clinic. She tends to aches and pains, taping up joints, diagnosing and treating new injuries and, in some cases, determining whether a patient can continue with the show.
COVID-19 recently shut down "Beauty and the Beast" for a few weeks; however, Willett stayed busy.
Working from NeuroTour's stationary clinic in London, Willett provided intermittent care for productions of "Wicked," "Book of Mormon," Get Up, Stand Up!," Matilda" and "The Prince of Egypt."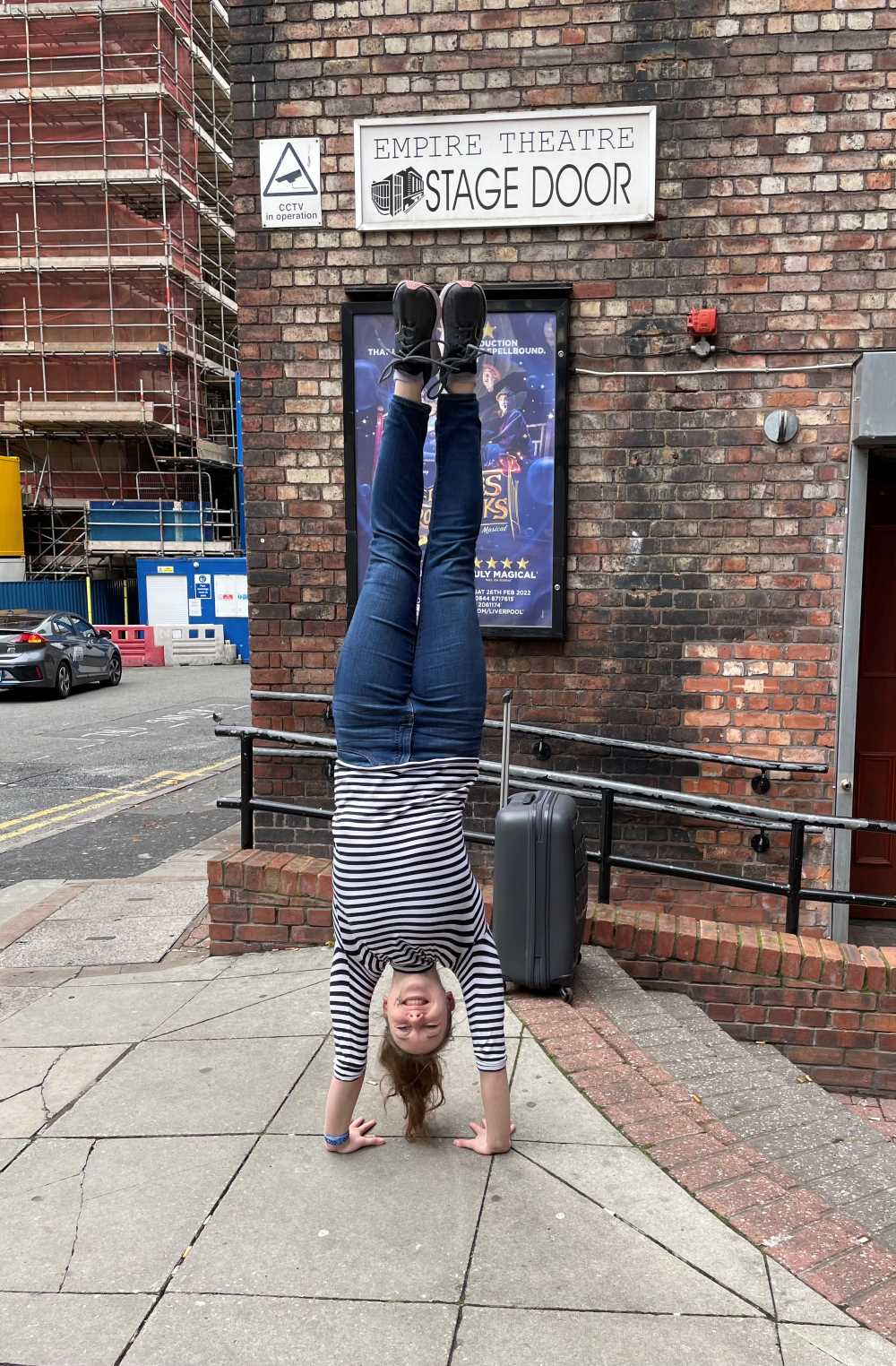 The job marries Willett's strongest passions: meeting and helping people, and musical theater.
"I love the variety of people I get to work with backstage. I don't just care for the cast; I also see the crew, the musicians, even management," she explains. "I'm someone who gets bored easily, so having such a wide variety of conditions to treat is amazing. I see everything from general back and neck pain, to more acute injuries, to hand pain, to occasional wound care. There's never a dull moment."
Willett built a solid foundation for her career at UWL, where she earned her bachelor's degree in exercise and sport science and her doctorate in physical therapy.
She was also a standout performer in women's gymnastics, earning countless team and individual accolades, including a share of the individual national title on the balance beam. The ups and downs of being an athlete, including managing her own injuries, proved to be valuable experiences.
"I think the world of gymnastics, and especially college gymnastics, really instilled a sense of resilience in me," she says. "Gymnastics is all about falling and then getting right back up. In physical therapy, you have to be able to take that pain, empathize with it, but then focus on the things that are within your control to improve the situation."
Carla Burkhardt, '86, academic services director for the College of Science & Health, says she's not surprised by Willett's early success.
"Kari is supremely talented in many areas, from being a stand-out gymnast to excelling academically," she says. "It's exciting to see how she has found a position that combines her music and theater interests with her physical therapy profession."
Looking back, Willett says she is fortunate to have flipped through that playbill all those years ago. She couldn't have known it at the time, but it was leading her to her dream job.
"I love it," Willett says, "even more than I thought I would."