Posted 8:14 a.m. Thursday, July 15, 2021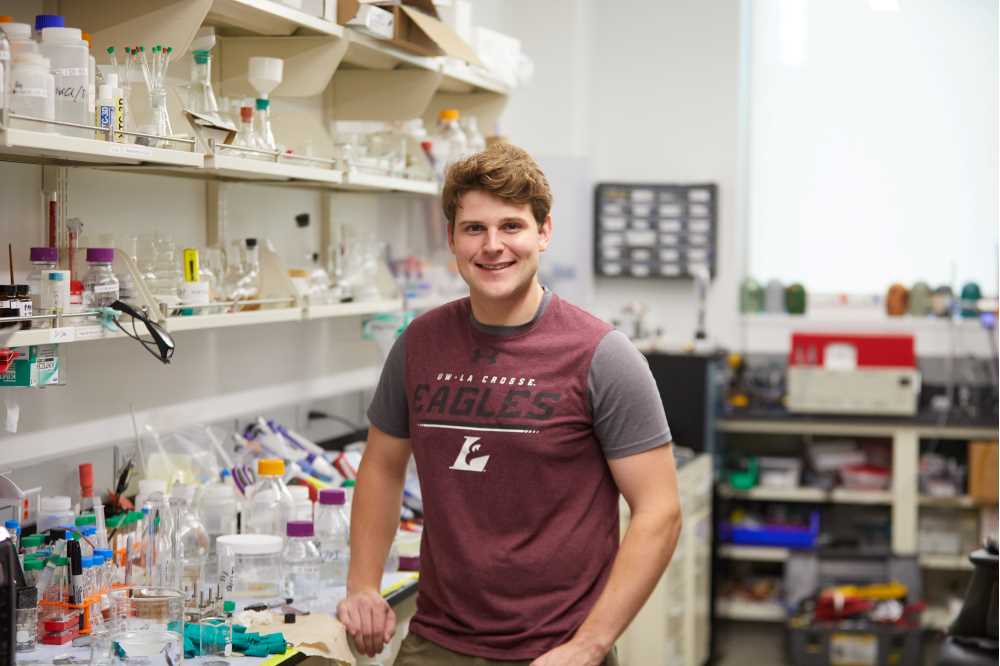 UWL senior aces WiSys research competition
Jason Martin's presentation was the best of the bunch.
The UW-La Crosse senior studying chemistry and biochemistry took first place in the second of three Student Research & Innovation Showcases at the WiSys SPARK Symposium on June 9.
The symposium, held virtually this year due to COVID-19, included presentations by student researchers from across the UW System.
Martin's presentation detailed how scientists can use electrochemistry to coat steel plates with zinc while controlling the properties of the zinc film (hardness and roughness, for example) by altering the electric source.
Zinc films have a variety of practical applications — from preventing iron and steel from rusting, to converting CO2 into useable fuels, to storing energy via a zinc-based battery.
Martin's research impressed the judges, who awarded him first place and the $1,000 prize.
"Jason did an excellent job presenting complicated research during the showcase," says WiSys President Arjun Sanga. "Presenting your research is an important step in the process. Research needs to go beyond the lab or library. I commend all the students who shared their work with our statewide audience."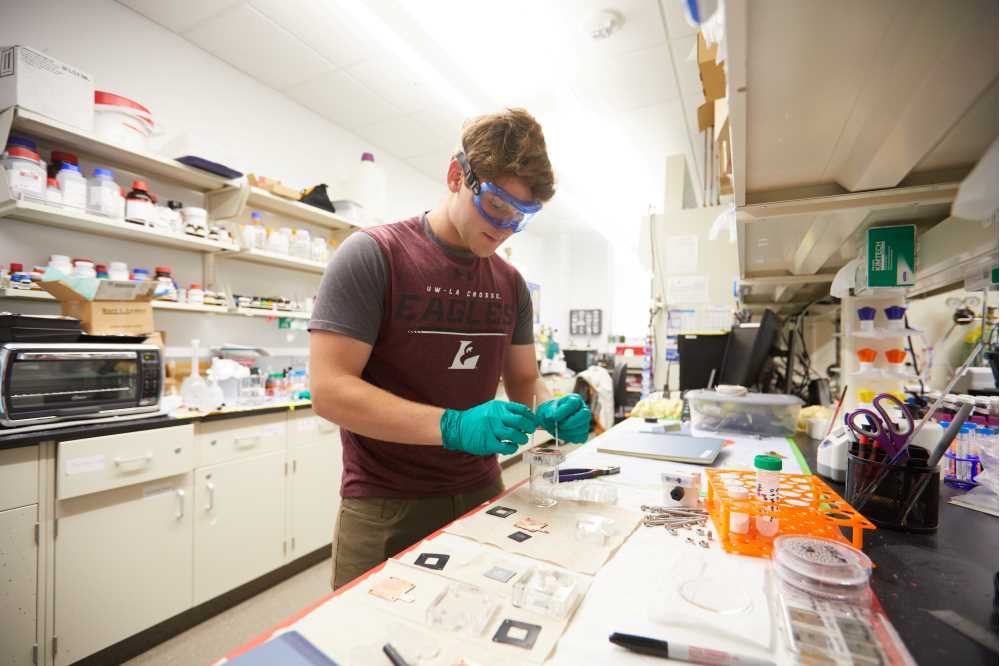 Although initially uncertain about entering the competition, Martin says it was a valuable experience to share his research and polish his presentation skills.
"I was unsure if I wanted to sign up, but I realized it was a great opportunity to practice my public speaking skills and potentially win the cash prize," explains Martin, whose work was supported by an Undergraduate Research and Creativity grant, and who received constant support from his research advisor, Assistant Professor Sujat Sen. "Dr. Sen consistently pushes us to learn and grow as both researchers and people. I also want to thank the entire Chemistry and Biochemistry Department, as I have had great personal and professional experiences with all of them."
The Rochester, Minnesota, native was drawn to chemistry because of the opportunities to apply scientific research to real-world problems. Martin hopes to attend medical school or pursue a career in chemical engineering.
About WiSys
WiSys is a nonprofit organization that works with faculty, staff, students and alumni of the UW System to facilitate cutting-edge research programs, develop and commercialize discoveries and foster a spirit of innovative and entrepreneurial thinking across the state.
The WiSys SPARK Symposium is an annual celebration of research, innovation and entrepreneurship in the UW System. WiSys will host one more Student Research & Innovation Showcases on Aug. 11.
For more information about the WiSys SPARK Symposium, visit wisys.org/spark.