Posted 9 a.m. Tuesday, April 4, 2023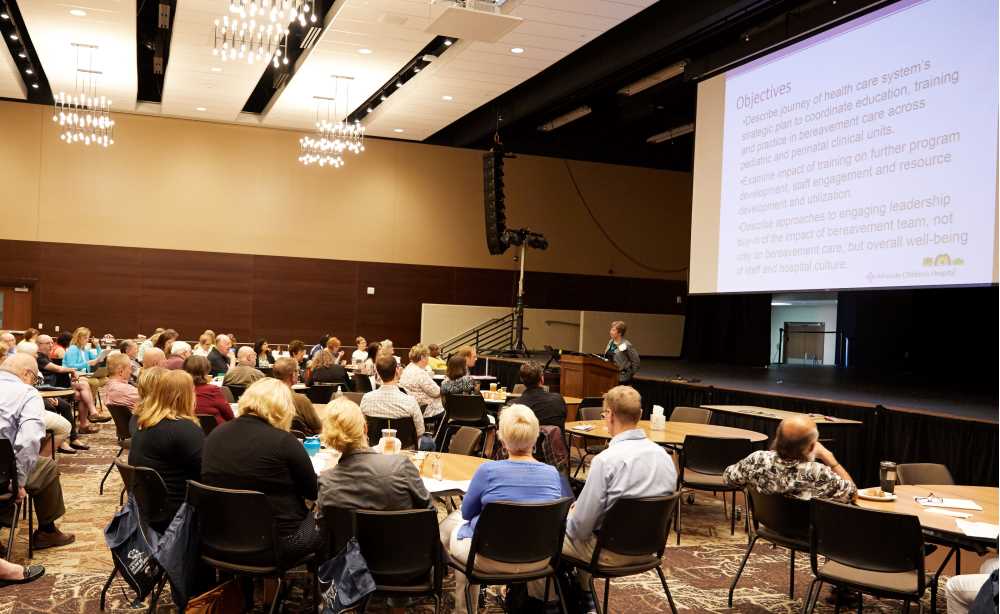 Celebration of life events grow in popularity, offering flexibility in grief expression
By Michele Overgard, Graduate & Extended Learning


Now that I'm in my 50s, I've found myself purchasing sympathy cards more frequently. The other day I was selecting cards for three unconnected deaths — a neighbor's mother, a former coworker's father, and my cousin Sandy. The most difficult card to pick out was for my cousin's family. Sandy passed away a few months earlier, and I planned to attend her celebration of life the following week. It would be one of many celebration of life events that I've attended. In fact, I thought it interesting that I hadn't attended a traditional, religious funeral in over 10 years.
I asked UW-La Crosse Associate Professor of Psychology Erica Srinivasan if my experience is an anomaly or part of a societal change in death/grief ritualization. Srinivasan, who serves as the UWL Director for the Center for Grief and Death Education, confirmed "we are seeing more of a shift away from religious funerals and towards celebration of life events."
Celebrations of life offer flexibility "for more varied grief reactions, like joy and happiness about the loved one's life, alongside more expected grief reactions, such as sadness. This is in contrast with cultural expectations around some religious ceremonies to be more formal and somber," noted Srinivasan.
Sandy's celebration was a relaxed, relatively unstructured event where people were free to come and go at any time. In lieu of flowers, her family requested book donations to stock Sandy's Free Little Library. I found it a fitting tribute to Sandy's 31-year career as a middle school special education teacher. I left feeling reconnected to family and thankful for having the experience of knowing Sandy and benefitting from her generous and compassionate nature.
Sandy's event wasn't like family funerals I attended in the past. My experience as a primary caretaker during my mother's illness and her time in hospice 30 years ago was much different. After her death, planning and hosting a funeral — in less than a week's time — seemed rushed and surreal. It's comforting to know that we can give ourselves space and time in grief, and that we have flexibility in how we approach sharing that grief.
Resources related to grief and death education are available from UWL's Center for Grief and Death Education. The center sponsors community events such as death cafes, film nights and partners with UWL Graduate & Extended Learning to offer the annual UWL International Death, Grief, and Bereavement Conference. It promotes research projects and continuing education offerings, such as UW-Madison's online grief support specialist certificate.
Currently, the center is running a research project on grief and dementia. If you are a bereaved family member of someone with dementia and are interested in learning more or in participating in the study, please contact esrinivasan@uwlax.edu or 608.785.6882.