Bike theft prevention
A page within University Police Department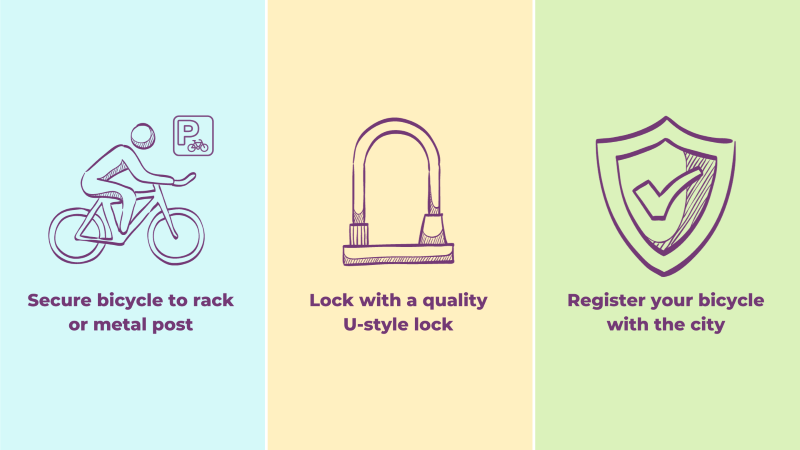 Lock it up
Secure the bicycle frame and wheels to a sturdy, fixed object like a bike rack or a metal post. Or store it in a dedicated, secure bicycle locker.
Get a good lock
We recommend a quality 'U-style' lock. Chain and cable locks are easily cut in seconds by someone with the right tool.
Invest in a good lock
There is an illegal market for stolen high-end bicycle parts.
Register your ride
The city of La Crosse requires bicycles ridden within city limits to be registered. To register, you will need the bicycle make, model, and serial number.