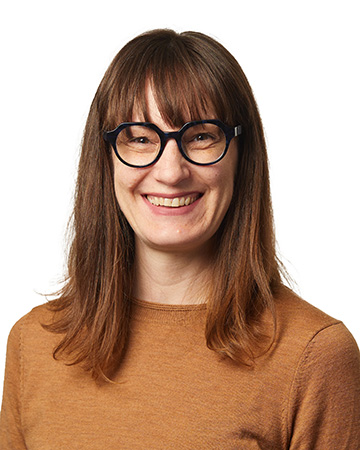 Specialty area(s)
Public History, World History, European History, British History, Fashion, Material Culture, Gender Studies
Brief biography
I am a public historian who works with classes to mount local history projects. Some examples of past projects are:

•Hear, Here La Crosse, an oral history project of historic downtown La Crosse, Wisconsin, where residents tell short stories and share memories about the spaces they walk through every day. The stories are accessed through cell phones.
•[art]ifact , a project that combines local history artifacts from the La Crosse County Historical Society and asks local artists to respond to them in an exhibit that was displayed at the Pump House Regional Arts Center in Spring 2016.
• "If you Can't Stand the Heat: The history of the kitchen," an exhibit at the Laurentian University Archives in Ontario.
• "Music to our Ears: The history of sound and instruments in Simcoe County," an exhibit at Simcoe County Museum in Ontario.
• Balade Blanche, a historical ghost tour prepared by study abroad students and a local artist in Pontlevoy, France.

Through these projects students develop skills in public relations, grant writing, curatorship, and artistic design, which help them use their historical knowledge beyond university walls. Above all I try to foster a cooperative classroom environment, encouraging students to work together to mount large projects in partnership with local community organizations. In addition to public history I teach in a variety of other fields including British history, European history, women's/gender history, and visual/material culture.

I was born and have spent most of my life in Ontario, Canada. Since becoming an academic I have enjoyed traveling, researching, and working in Europe. In my free time I stay active, walking and biking in the summers and snow shoeing and skiing in the winters. Oh and I do yoga... lots of it!
Current courses at UWL
I am on sabbatical for the 2018-19 school year.
Education
Ph.D. University of Toronto, 2008
B.A. University of Western Ontario, 2001
Teaching history
Exhibition Development and Design I (HIS 303)
Exhibition Development and Design II (HIS 403)
Eagle Mentoring Program (HIS 300)
Material Culture (HIS 393)
Modern European History (HIS 240)
Professional history
•2016-present Associate Proessor of History. University of Wisconsin-La Crosse
•2012-2016 Assistant Professor of History. University of Wisconsin-La Crosse

•2010-2012 Postdoctoral Fellow and Visiting Scholar (British History) The University of Vermont.

•2010 Postdoctoral Fellow (European History)
The Abbey Program, University of Southern Mississippi.

•2008-2009 Visiting Assistant Professor (Canadian, Women/Gender History) Department of History, Laurentian University.
Research and publishing
I have two areas of research. One focuses on Public History and the other Fashion History.

My research on fashion focuses on the ways in which fashionable objects reveal the beliefs, values and prejudices of Victorians in Britain. My first book, Victorian Fashion Accessories, argues that gloves, fans, parasols and vanity sets were much more than finishing touches of a woman's wardrobe—accessories helped a woman fashion her identity.

I am currently working on a second volume titled Adorning the Male. In this work questions of trend, fashion, and style are granted special attention as social, economic, and political indicators. By taking a close look at the historical context surrounding fashionable men's objects, with an eye towards how they were produced, marketed and used, this book will uncover the ways in which accessories reflected (and sometimes helped to create) wider societal developments in areas of gender, labor, identity politics, race and democracy.

My second area of focus is Public History. In this area I have created two major public history projects, Hear, Here: Voices of Downtown La Crosse, and [art]ifact: where history meets art and I have been the faculty mentor for History Hunt, a historical scavenger hunt in downtown La Crosse, and Pacing Through History: A Walking Tour for Multi-Generations, available at Downtown Main Street, Inc. I am currently in the planning stages of a second Hear, Here project focused on North La Crosse.

Some of the articles I have published in books and journals include:

•"Gender and Sexuality and its Relations to Fashion and Dress." In Age of Empire, 1800-1920, edited by Denise Baxter. London: Bloomsbury Academic (2016 Forthcoming).

•"Balade Blanche: Putting New Museum Theory into Practice." Curator: The Museum Journal, 58.1 (2015):17-26.

•"If you want to get ahead, get a Hat: Manliness, Power, and Politics as seen through the Top Hat." Journal of the Canadian Historical Association, 25.2 (2014): 57-88.

• "'The Beauty of Her Hands': The Glove and the Making of the Middle- Class Body." In Material Women: Consuming Desires and Consuming Objects, 1750-1950, edited by Maureen Daly Giggin and Beth Fowkes Tobin, 167-184. Aldershot: Ashgate Publishing Company, 2009.

• "Coiffing Vanity: A Study of the Manufacture, Design, and Meaning of the Celluloid Hairbrush in America, 1900-1930." In Producing Fashion: Commerce, Culture, and Consumers, edited by Reggie Balszczyk, 229-254. Philadelphia: University of Pennsylvania Press, 2007.

• "The First Decade of the John Gordon Home: Learning How to House HIV and AIDS." Oral History Forum, 21-22 (2001-2002): 75-86.
Important links