Profile for Ary Clarke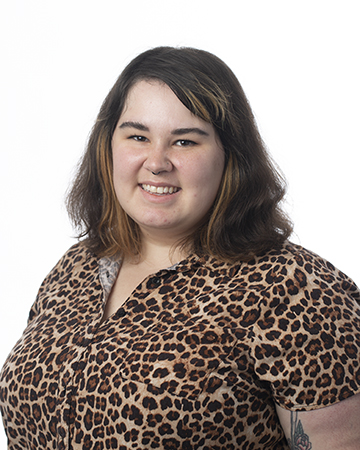 Contact me
Ary Clarke
Lecturer
Chemistry & Biochemistry University of Wisconsin-La Crosse
Specialty area(s)
Biochemistry
Cell biology
Molecular biology
Brief biography
I started out my academic journey as a first-generation college student at Lorain County Community College in Ohio, then moved to the University of Rochester to complete my B.S. in Biochemistry.
I came to Wisconsin in 2017 to start my doctoral training at the University of Wisconsin – Madison in the Integrated Program in Biochemistry. At UW Madison, I joined the Audhya lab, where I studied a group of proteins known as the Endosomal Sorting Complex Required for Transport (ESCRT) machinery. ESCRT proteins play important roles in several cellular membrane remodeling processes such as nuclear envelope sealing, endolysosomal transport, and even cell division.
I am excited to join the Department of Chemistry and Biochemistry here at UWL as a member of the teaching faculty.
Current courses at UWL
CHM 325: Fundamental Biochemistry
CHM 325L: Fundamental Biochemistry Lab
Education
Ph.D. Biochemistry (2022) - University of Wisconsin - Madison
B.S. Biochemistry (2017) - University of Rochester
A.A. Arts (2013) - Lorain County Community College
Career
Teaching history
CHM 325: Fundamental Biochemistry
CHM 325L: Fundamental Biochemistry Lab
CHM 103L: General Chemistry I Lab
Research and publishing
Clarke AL, Lettman ML, Audhya A. (2022) Lgd regulates ESCRT-III complex accumulation at multivesicular endosomes to control intralumenal vesicle formation. Molecular Biology of the Cell. https://doi.org/10.1091/mbc.E22-08-0342