Profile for Adam Driscoll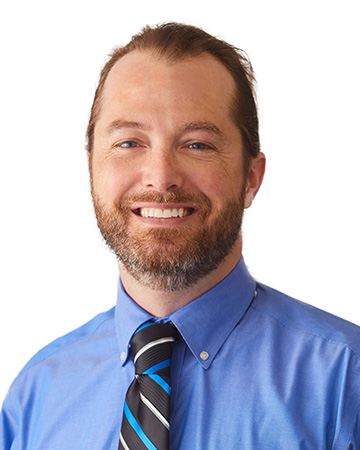 Contact me
Adam Driscoll
Associate Professor
Sociology & Criminal Justice University of Wisconsin-La Crosse
Specialty area(s)
Environmental Sociology, Sociology of Food and Agriculture, The Environmental Impacts of Agriculture, Online Pedagogy
Brief biography
I began to study environmental sociology under Bob Edwards at East Carolina University. He introduced me to the numerous social and environmental consequences associated with eastern North Carolina's hog industry and we have maintained and active research agenda studying those. While obtaining my Ph. D at North Carolina State University, I worked with Ed Kick and Brett Clark, studying the environmental consequences of our global food and agriculture system. Along the way, I started teaching online and studied how successful the online teaching medium can be and grew interested in exploring what constitutes effective online pedagogy. Here at UWL, I hope to continue my work on North Carolina's hog industry while also extending my focus to agricultural and environmental issues in Wisconsin. I've recently studied the struggle over a proposed hog CAFO up in the Bayfield region of Wisconsin.
Current courses at UWL
The Social World
Environmental Sociology
Environmental Justice
The Sociology of Sport and Leisure
Foundations of Sociological Analysis
Technology in Society
Education
Ph.D. Sociology North Carolina State University, 2014

M.S. Sociology East Carolina University, 2007

B.S. Biology Drexel University, 2001
Career
Teaching history
In the past I have taught a variety of sociology courses at North Carolina State and East Carolina University, both in person and online. Before switching over to sociology, I previously taught a number of biology courses at Drexel University in Philadelphia.
Professional history
2014-present University of Wisconsin, La Crosse- Assistant Professor
2007-2014 North Carolina State University- Visiting Instructor
2011-2012 East Carolina University- Research Investigator
2005-2007 East Carolina University- Visiting Instructor and Research Assistant
Research and publishing
REFEREED ARTICLES
Driscoll, Adam and Nicholas Theis. (2020) "'Not In Our Water': Environmental Resistance in Rural Wisconsin." Journal of Rural Studies 79:34-44.
Tichavsky, Lisa P., Andrea N. Hunt, Adam Driscoll, Karl Jicha. (2015) "It's Just Nice Having a Real Teacher: Student Perceptions of Online versus Face-to-Face Instruction." International Journal for the Scholarship of Teaching and Learning 9(2):2.
MacNell, Lillian, Adam Driscoll, and Andrea N. Hunt. (2015) "What's in a Name: Exposing Gender Bias in Student Ratings of Teaching." Innovative Higher Education 40(4):291-303.

Driscoll, Adam and Edward L. Kick. (2013) "Naval Stores Extraction in Eastern North Carolina: The Historical Basis of Spatial Inequality within a Core Nation." Journal of World-Systems Research XIX(1):1-23.

Driscoll, Adam, Karl Jicha, Andrea N. Hunt, Lisa Tichavsky, Gretchen Thompson. (2012) "Can Online Courses Deliver In-Class Results?: A Comparison of Student Performance and Satisfaction in Online Versus Face-to-Face Classrooms." Teaching Sociology 40(4):312-331.

REFEREED BOOK CHAPTERS

Driscoll, Adam and Bob Edwards. (2019) "From Farms to Factories: The Social and Environmental Consequences of Industrial Swine Production in North Carolina." Chapter 12 in Twenty Lessons in Environmental Sociology. 3nd ed, edited by K. A. Gould and T. L. Lewis. New York: Oxford University Press.

OTHER PUBLICATIONS

Driscoll, Adam. (2013) "NIMBY Movements." In The Blackwell Encyclopedia of Social and Political Movements, edited by D. A. Snow, D. della Porta, B. Klandermans, and D. McAdam. Oxford, England: Wiley-Blackwell Publishing Ltd.
Kudos
published
Jennifer Klein and Alder Yu, both Biology; Nabamita Dutta, Economics; Alysa Remsburg, Environmental Studies; Tesia Marshik, Psychology; and Adam Driscoll, Sociology & Criminal Justice; co-authored the article "New frontiers in student evaluations of teaching: university efforts to design and test a new instrument for student feedback" in Assessment & Evaluation in Higher Education published on April 5 by Taylor and Francis Online. This article summarizes the efforts put forth by the Ad-Hoc SEI committee with exploring the problematic use of SEIs on campus, selecting and modifying an alternative tool (the soon to be adopted LENS system), and conducting some early findings regarding its efficacy.
Submitted on: April 11
Adam Driscoll's office hours