Profile for Andreas Eklund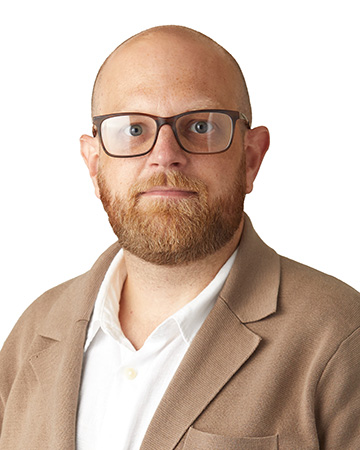 Contact me
Andreas Eklund
Lecturer
Marketing University of Wisconsin-La Crosse
Specialty area(s)
Branding, consumer behavior, consumer psychology, gamification, sensory marketing, and service-dominant logic
Brief biography
Andreas Eklund is an Associate Lecturer at the Marketing Department at the UWL. He has a Ph.D. degree in marketing, focusing on consumer psychology. He worked for Universities in Sweden and Norway. He has an interest in the human senses and their influences on an individual's experience in daily life. Before the Ph.D., he worked as a chef. His prior experience paves the way for his research area in sensory marketing.
Current courses at UWL
Spring 2023
MKT309, MKT351, and MKT362
Fall 2022
MKT309, MKT362
Spring 2022
MKT309, MKT362
Fall 2021
MKT309
Education
He holds a Ph.D. in marketing, specialized in consumer psychology from the School of Business and Economics, Linnaeus University, Sweden.
He has a master's degree in marketing from the School of Economics and Management, Lund University, Sweden.
Career
Teaching history
He has taught in a variety of marketing courses, such as branding, sensory marketing, principles of marketing, marketing management, digital marketing, and research methodology.
Research and publishing
His research is the umbrella concept of sensory marketing, and its linkages with other marketing streams such as branding, experiential marketing, and service-dominant logic. The focus lies in how sensory cues (stimuli) create attention and value both for the company and consumers.
Andreas Eklund's office hours
Remote office hours offered: Virtual appointments are an option. Email me at aeklund@uwlax.edu to set up a virtual meeting.