Profile for Antoiwana Williams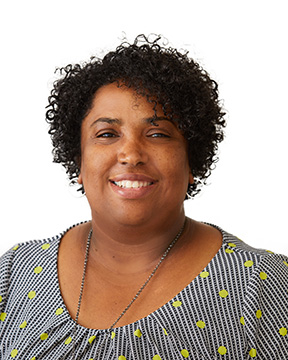 Brief biography
Antoiwana has been at UW-La Crosse since she started her undergraduate career at UWL as an Academic Success Summer Institute (ASI) participant in the early 1990s.
Since fall of 2000 she has served in many roles on the UW-La Crosse campus, such as a Precollege Site Supervisor, ASI Program Director, and the Director of Upward Bound. In 2010 Antoiwana joined the OMSS staff as Director, and it was a welcome homecoming for her, as she was an active member with the office for many years.
As the Director of OMSS, Antoiwana is committed to the retention, persistence, and graduation of all our multicultural students. Under her leadership, the office has narrowed its focus to a comprehensive support model, which features academics, finances, and community outreach at its core.
Antoiwana earned both her Bachelor's degree in Sociology and Master's degree in College Student Personnel at the University of Wisconsin-La Crosse.