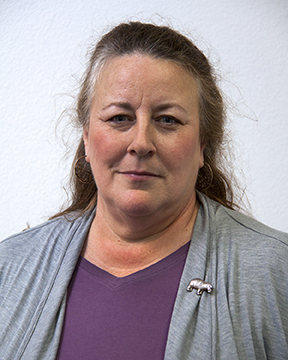 Brief biography
I have been teaching World History (HIS 101 and 102) at UWL since 2003. However, my passion is in architectural history and historic preservation. When I teach HIS 102, I teach from to the theme "Art and Architecture". When I guest lecture for ENV 496, I speak about historic buildings and the environment, including the environmentally "green" aspect of historic preservation.

As a historic preservation consultant, I have worked on over 100 National Register of Historic Places nominations, dozens of historic building inventories, I've performed historic property evaluations, historic preservation plans and other historical research topics concerning the history of buildings and their preservation as cultural artifacts.

I was employed at Mississippi Valley Archaeology Center at UWL as their staff architectural historian from 1995 to 2008. I continue to subcontract with MVAC and other agencies such as state and local historical societies, federal and state agencies, local municipalities, engineering firms and individuals.

Historic preservation is a way I can give back to the La Crosse community, which I do as president of Preservation Alliance of La Crosse, Inc. (PAL); the chair of the La Crosse Heritage Preservation Commission; and as a committee member of the La Crosse County Historic Sites Preservation Commission. By preserving our historic buildings, we are keeping a part of our cultural heritage intact and we are being kind to the environment by maintaining what is already there, integrating new technologies if necessary, and paying homage to past eras.
Current courses at UWL
World History (HIS 101 and 102)
Art Appreciation (ART 102)
Environmental Studies Integrative Seminar (ENV 496), guest lecturer on historic preservation