Profile for Brian Pompeii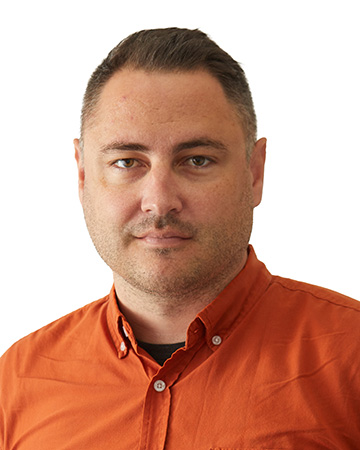 Contact me
Brian Pompeii
Lecturer
Geography And Earth Science University of Wisconsin-La Crosse
Specialty area(s)
My specialty areas include water resource management, environmental justice, sustainability, and hazards.
Current courses at UWL
GEO 102: Maps and Society
GEO 110: World Cultural Regions
GEO 200: Conservation of Global Environments
Education
PhD - Arizona State University
M.A. - Arizona State University
B.S. - The Pennsylvania State University
Career
Research and publishing
Pompeii, B. 2020.The Social Production of the Great California Drought, 2012-2017. Association of Pacific Coast Geographers Yearbook 82:1-23.
Pompeii, B., D. Neill, Y. Chiu, D. Braun, G. Fiegel, P. O'Sullivan, R. Oultan, J. Ragsdale, K. Singh. 2019. Identifying and Overcoming Barriers to Teaching Sustainability Across the Curriculum at a Teaching-Oriented University. Sustainability 11(9): 2652.
Pompeii, B. 2016. Reverse osmosis on a small barrier island: transformations of water, landscape, and vulnerability on Ocracoke Island, NC. Geojournal 81(3): 457-473.
Pompeii, B. 2015. Using public radio as a tool in qualitative geographic research. Geojournal 80(6): 791-802.
Bolin, B., M. Seetharam and B. Pompeii. 2010. Water resources, climate change, and urban vulnerability: A case study of Phoenix, Arizona. Local Environment 15(3): 257-275
Brian Pompeii's office hours