Profile for Caleb Colon-Rivera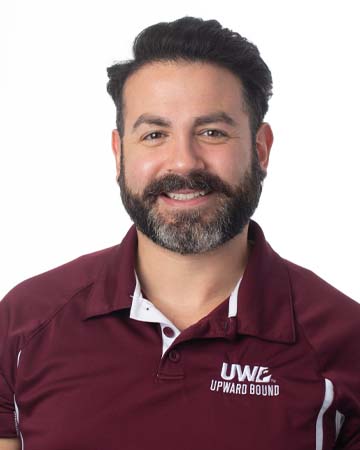 Contact me
Caleb Colon‑Rivera
Administrative Assistant III
Diversity & Inclusion University of Wisconsin-La Crosse
Specialty area(s)
Communication Studies, Interpersonal Communications, Social Media, Event Planning, Servant Leadership, Grant-based projects, work with the Department of Education, Budget planning and execution, Social Justice Week 2022, D&I Programming Committee. Pre-College, Youth protection, campus and community engagement.
Brief biography
Transferred from another school and continued my undergraduate degree at UWL in 2012. Worked full time and went to school. Graduated from UWL in 2018 with a Bachelor of Science in Communication Studies with an emphasis in Digital Media and Broadcasting.
Good food, good friends, good life.
Education
University of Wisconsin La Crosse- Graduate of 2018 | B.S. Communication Studies - Media Studies
Currently in the Master's program for Student Affairs and Admin at the UWL, graduating in 2024
Career
Professional history
Upward Bound Program January 2020- August 2022
Educational Opportunity Association Committee Member Co-Chair 2021-2022
D&I Programming Committee Co-Chair 2021- Ongoing
The Office of Diversity and Inclusion September 2022 - Ongoing
Caleb Colon-Rivera's office hours