Profile for Carl Foster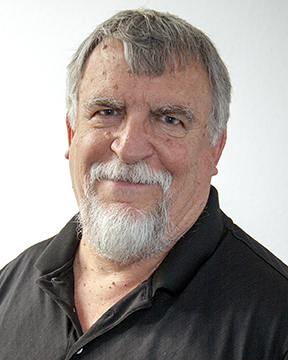 Specialty area(s)
Exercise physiology, clinical exercise physiology
Brief biography
Carl is the Director of the Human Performance Laboratory, is the Research Director of the CEP program, and teaches a number of courses in the curriculum (ESS 744: Laboratory Techniques in Clinical Exercise Physiology, EFN 730: Research Methods, ESS 780: Philosophy and Organization of Preventative and Rehabilitative Programs). Carl has over 20 years of clinical experience (at Sinai Samaritan Medical Center in Milwaukee) before coming to UW-L. Carl has a very active research program and has published more than 500 scientific articles and chapters and 11 longer works (books/monographs/ position stands). Relevantly, he was a co-editor of the first ACSM Health and Fitness Facilities Standards and Guidelines and was on the writing task force for the joint ACSM/AHA Position Stand on Health and Fitness Facilities.

Carl is highly involved in both ACSM and AACVPR. He is a Past President of ACSM (2005-2006) and Treasurer of ACSM (2013-2020) and was the chairperson of the Research Committee for AACVPR. Additionally, he has been the Chair of the Sports Medicine/Sports Science/Drug Testing committee for U.S. Speedskating. He is a long-time member of the scientific support team for U.S. Speedskating and was the recipient of a research grant from the International Olympic Committee to conduct studies at the 2002 Winter Olympic Games. Carl was the recipient of the M.L. Pollock Established Investigator Award from AACVPR in 2006. He was also given the Citation Award by ACSM in 2009. He was the Editor of the International Journal of Sports Physiology and Performance (2009-2013) and an Associate Editor of Medicine and Science in Sports and Exercise (1989-2004)..
Kudos
published
Carl Foster and Thomas Kernozek, both Exercise, Sport Science; and Giancarlo Condello and Antonio Tessitore, both Department of Movement, Human and Health Sciences, University of Rome; co-authored the article "Biomechanical Analysis of a Change-of-Direction Task in College Soccer Players" in the International Journal of Sports Physiology and Performance published on Jan. 1, 2016.
Submitted on: Jan. 14, 2016