Profile for Christine Manno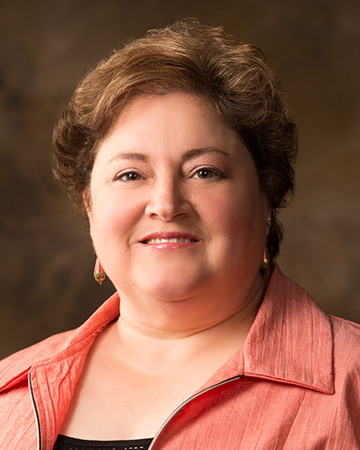 Contact me
Christine Manno Pronounce my name
Pronouns: She/Her/Hers
Assistant Professor
Management University of Wisconsin-La Crosse
Specialty area(s)
Diversity in Organizations; Human Resource Management; Organizational Behavior
Brief biography
Christine Manno is an Assistant Professor in the Management Department at the University of Wisconsin, La Crosse. She received her doctorate from the University of Arkansas, Fayetteville. Her research focuses on identity and the workplace experiences of under represented individuals including individuals with disabilities and members of the LGBTQ+ community.
Prior to joining the faculty at UWL, Christine was both a high school teacher and an entrepreneur for approximately 15 years. The most rewarding part of her job has always been helping students strive for and achieve their goals.
In her free time, Christine enjoys traveling, gourmet cooking, yoga, knitting, watercolors, and long walks with her Frenchie, Miss Daizy.
Current courses at UWL
Fall 2023
MGT 385: Human Resource Management
MGT 386: Compensation & Benefits Administration
Education
Ph.D. - University of Arkansas, 2022
MBA - University of Phoenix, 2007
BA - Northern Michigan University (French & Spanish), 1991
Career
Teaching history
MGT 308: Organizational Behavior
MGT 385: Human Resource Management
MGT 386: Compensation & Benefits Administration
Prior to coming to UW La Crosse, Christine taught classes in Organizational Behavior, Human Resources, Compensation & Benefits, and Ethics and Corporate Social Responsibility at the University of Arkansas.
Professional history
Christine has approximately 15 years experience as both an educator and entrepreneur. She is a certified Secondary Education Instructor of French & Spanish Language (PA). She was the founder CEO of Lansdale Tutoring & Testing, Inc., an organization that provided private tutoring, test preparation (e.g., ACT, SAT), and homebound instruction to hundreds of students from 5 school districts across Bucks and Montgomery (PA) counties.
Research and publishing
Christine's primary stream of research focuses on identity and the workplace experiences of individuals with disability and members of the LGBTQ+ community. A second stream of research focuses on developing evidence-based teaching management materials.
Johnson, D. M., Simon, L. S., Rapert, M., Manno, C. M., & Beaupre, S. J. (in press). Can everybody see me? Can everybody hear me? Instructor Perceptions of Emergency Hybrid Teaching During the COVID-19 Pandemic. Journal of Excellence in College Teaching.
Koch, L. C., Glade, R., Manno, C. M., Zaandam, A. K., Simon, L.S., Rumrill, Jr., P. D., & Rosen, C. C. (2022). Treatment of employees with disabilities in the workplace: A grounded theory investigation. Rehabilitation Counseling Bulletin. https://doi.org/10.1177/0034355221993571
Gullekson, N., Kiersch, C., Manno, C., Srinivasan, E., & Vianden, J. (2022). Exploring the Differential Impacts of the COVID-19 Pandemic on Employees with Disabilities: A Call for Organizational Action. Sociation. https://sociation.ncsociologyassoc.org/wp-content/uploads/2022/03/exploring_proof_gullekson.pdf
Glade, R., Koch, L. C., Zaandam, A. K., Simon, L. S., Manno, C. M., Rumrill, Jr., P. D., & Rosen, C. C. (2020). Recommendations from employees with disabilities for creating inclusive workplaces: Results from a grounded theory investigation. Journal of Vocational Rehabilitation 53(1), 1-12. 10.3233/JVR-201087
Kudos
presented
Christine Manno, Management, presented "Disability Disclosure as an Impression Management Technique Used in the Workplace: A Grounded Theory Investigation" at 2021 Meeting of the Southern Management Association on Nov. 6, 2021 in New Orleans, LA.
Submitted on: Mar. 18, 2022
awarded
Christine Manno, Management, received the award for UWL Challenge Coin from Veteran Services. Christine was awarded the UWL Challenge Coin, in recognition of a faculty member's impact on a veteran student's academic career, December 2021.
Submitted on: Mar. 9, 2022
served
Brenda Leahy, Michele Nauman and Kalia Vang, all Academic Advising Center & Career Services; Ana Mendoza and Corey Sjoquist, both Admissions; Kaylie Connaughty, Heather Dutcher, Britney Heineman, Jake Speer and Maren Walz, all Advancement; Michael Abler and Renee Redman, both Biology; Zac Knutson, Budget Office; Dawn Hays, Campus Child Center; Mark Sandheinrich, College of Science & Health; Ashley Jochimsen, Counseling & Testing; Ryan Friesen, English; Samuel Schmidt, Exercise & Sport Science; Meredith Thomsen, Extended Learning; Ka Lia Smith, Financial Aid; John Kelly, Geography & Earth Science; James Longhurst, History; Natalie Solverson, Institutional Research, Assessment & Planning; Christine Manno, Management; Suzanne Anglehart, Microbiology; Anthony Chergosky, Regina Goodnow and Sean Hurtubise, all Political Science & Public Administration; Sandra Grunwald and Betsy Morgan, both Provost's Office; Nathan Barnhart and Jeff Keenan, both Rec Sports; Vitaliano Figueroa, Student Affairs; Kara Ostlund, Student Life; and Kyle Burke, University Centers; served Verification Tent Staffing during Move In Week. THANK YOU to the many staff and faculty who greeted students and their families at the Verification Tent during Residence Life Move In Week. These welcoming faces helped ensure those who are vaccinated are recorded as such and those who are not vaccinated had completed a negative COVID test prior to move in. We could not have completed this large task without their assistance. They have helped keep our community healthy and contributed to the campus-wide endeavor of welcoming students back to campus.
Submitted on: Sept. 13, 2021