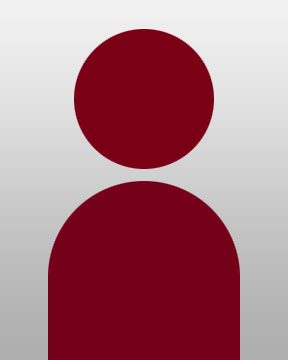 Specialty area(s)
Status of Women in the U.S. Economy; Environmental Economics; Business Sustainability; Title IX
Current courses at UWL
Principles of Microeconomics
Women in the U.S. Economy
Business Sustainability
Environmental & Ecological Economics


Education
MICHIGAN STATE UNIVERSITY Ph.D. Economics
UNIVERSITY OF COLORADO M.A. Economics
LEHIGH UNIVERSITY B.S. Finance and Economics
Teaching history
7/1994-Present UNIVERSITY OF WISCONSIN-LA CROSSE
• Courses taught:
Contemporary Global Issues
Intermediate Microeconomics
Women in the U.S. Economy
Labor Economics
Public Sector Economics
Business/Economics Research
Economics of Sustainability
Freshman Seminar
Principles of Business Sustainability
Sports Economics
Economics of Sustainability
Environmental & Ecological Economics
• Chosen as Wisconsin Teaching Fellow 1999-2000
• International Education Experience:
Co-leader of UW-L's 2002 Ireland Summer Abroad Program.
Developer/Co-leader of UW-L's 2008 & 2009 Tanzania, Africa
January Study Tours.
• Recipient of 2009 Honored Educator Award from Kappa Delta Pi, an
International Honor Society in Education for Tanzania Tour.

8/1986-8/1989 LEBANON VALLEY COLLEGE - Annville, PA
Assistant Professor of Economics and Management
• Courses Taught: Quantitative Methods in Managements; Principles of
Economics



Professional history
RESEARCH & CONSULTING
3/2016-11/2016 TROUT UNLIMITED – Viroqua, WI
Consultant: Economic Impact Study of Trout Fishing in the Driftless Area of WI, IL, IA, and MN
2014-Present JOURNAL OF BUSINESS AND POLICY RESEARCH Associate Editor.
1/2014-8/2014 NATIONAL EAGLE CENTER - Wabash, MN
Consultant: The Direct Effect of "SOAR with the Eagles" Visitor Spending on Wabasha, MN.

12/2012-1/2014 U.S. FISH & WILDLIFE SERVICE – Onalaska, WI
Consultant. Modified Economic Impact Study of Tundra Swan Migration in Southwestern WI and Southeastern, MN.

1/2010-1/2013 BROOKLYN BRIDGE TO CAMBODIA (BB2C.org), a nonprofit organization that provides treadle pumps to farmers in Cambodia – Brooklyn, NY & Phnom Penh, Cambodia.
Consultant. Responsible for impact assessment monitoring of pumps; supervising and advising researchers on various aspects of operations; advising manufacturing start-up work; grant-writing.

1/2006-1/2010 AMERICAN ECONOMIST Associate Editor

3/2009-5/2009 WISCONSIN PETROLEUM MARKETERS & CONVENIENCE STORE ASSOCIATION.
Consultant. The Impact of an Increase in the State Cigarette Excise Tax.

7/1990-5/1994 INSTITUTE FOR PUBLIC POLICY AND SOCIAL RESEARCH (IPPSR) – Michigan State University, East Lansing, MI
Director of Policy Analysis 9/93 - 5/94 Research Assistant 7/90 - 5/93
Responsible for developing grant proposals and performing analysis as principal investigator in the areas of state and local public policy.



Research and publishing
SELECTED PUBLICATIONS
Anderson, D. (2017). The Use of Intent Scales to Estimate the Economic Impact of Visitor Spending at a Wildlife Festival: A Case Study. Event Management.
Anderson, D. (2016). High School Girls Sports and Booster Clubs. Sport Management International Journal.
Anderson, D. (2015). Affirmative Action: A Feminist Economics Policy to Counteract Implicit Bias in Employment. International Journal of Gender and Women's Studies.

Anderson, D., Birkeland, K., and Giddings, L. (2013). Is it Profitable to Offer Paid Leave? A Case Study of the Legal Profession. Journal of Legal, Ethical, & Regulatory Issues.

Anderson, D. and Skemp, K. (2012). Self-Image Differences in Asian and White Middle School Students. American Journal of Health Behavior.

Anderson, D. (2012). An Ecological Economic Assessment of the Upper Mississippi River Basin. In Our Future? A Vision for a Land, Water, and Economic Ethic in the Upper Mississippi River Basin, Missouri Coalition for the Environment. http://www.moenviron.org/

Anderson, D., Birkeland, K., and Giddings, L. (2010). Employee Opinion on Work-Family Benefits: Evidence from the U.S. New Zealand Journal of Employment Relations.

DeBoer, B., Anderson, D., and Elfessi, A. (2007). Grading Styles and Instructor Attitudes, College Teaching.

Anderson, D. and Delgado, E. (2006). Negative Spillover Among Low Income Workers: The Role of Benefits and Job Characteristics. Southern Business and Economic Journal.

Anderson, D., Morgan, B., and Wilson, J. (2002). Perceptions of Family-Friendly Policies: Corporate vs. University Employees. Journal of Family and Economic Issues .

Willey, S., and Anderson, D. (2001). Incorporating Economic Analysis into Undergraduate Business Law Courses: Employer Liability for Sexual Harassment after the 1998 Supreme Court Decision in Faragher and Ellerth. Journal of Legal Studies Education.
• Recipient of Ralph C. Hoeber Award for JLSE's Outstanding Article
for 2001.

Anderson, D. and Navin, J. (2000). Riverboat Gaming: An Analysis of Future Odds. Southern Business and Economic Journal.

Whittington, L., Averett, S., and Anderson, D. (2000). Choosing Children over Career? A Cross-Cohort Exploration of the Postpartum Labor Force Behavior of Professional Women. Population Research and Policy Review .

Anderson, D., and Hampton, M. (1999). Physician Assistants and Nurse Practitioners: Rural/Urban Settings and Reimbursement for Services. The Journal of Rural Health.

Anderson, D., and Haupert, M. Employment and Statistical Discrimination: A Hands-On Experiment. The Journal of Economics.

Anderson, D., and Beier, R. (1999). The Effect of a State Tax Credit on Giving to Community Foundations. American Economist 43 (2): 66-72.

Anderson, D., (1999). Tax Policy. In The Elgar Companion to Feminist Economics, M. Lewis and J. Peterson, eds. UK: Edward Elgar Publishing Company.

Anderson, D. (1999). The Glass Ceiling. Enterpriser Business Journal.

Anderson, D., Blokhuis, J., Hampton, M., and Kusch, F. (1998). Times Attended As A Factor In the Success Of A Comprehensive Hospital-Based Approach To Health Promotion. Journal of Hospital Marketing.