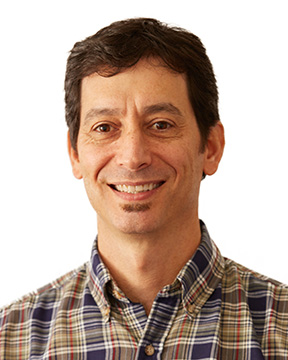 Specialty area(s)
Postcolonial Studies, Caribbean literature and culture, World Literatures, Cultural Studies, folklore, various British and American Lit, globalization and literature.
Education
Ph.D. in English, Cultural Studies, University of Florida
M.A. in English, Literary Theory and Cultural Studies, Carnegie Mellon University
M.A. in English, Angelo State University
Secondary Teacher Certification in English, University of Texas - Austin
B.B.A. in Management, University of North Texas
Teaching history
ENG 110 College Writing
ENG 200 Literature and Human Experience ("Caribbean Literature")
ENG 204 British Literature of the 19th & 20th Centuries
ENG 220 Women and Popular Culture
ENG 301 Foundations for Literary Studies
ENG 311 Critical Theory
ENG 357 World Literature
ENG 368 British Literature after 1900
ENG 469 Postcolonial Literature
ENG 481 Seminar in Literature and Culture ("Globalization and Literature")
ENG 484 Literature Capstone
Research and publishing
"The Globalectics of Nationalism in CLR James' and Michelle Cliff's Writing." Postcolonial Text. 12.2 (Dec 2017): 1-18.
"What is a World? On Postcolonial Literature as World Literature by Pheng Cheah" Book Review. Postcolonial Text. 11.3 (Oct 2016): 1-4.
"Hummingbirds in a Box: The Human Nature of Etzler's Ecotopia." Dialog: A Bi-Annual Interdisciplinary Journal. 27 (Spring 2015): 35-50. [Published Spring 2016]
"Making a Mockery of Mimicry: Salman Rushdie's Shame." Contemporary Literary Criticism. Vol 382. Edited by Lawrence J Trudeau. Farmington Hills, MI: Gale Publishing, 2015. [Rpt from Postcolonial Text 4.4.]
"The Last Warner Woman by Kei Miller." Book Review. Callaloo: A Journal of African Diaspora Arts and Letters 37.5 (Fall 2014): 1263-65. [Jan 2015]
"Making a Mockery of Mimicry: Salman Rushdie's Shame." Postcolonial Text 4.4 (2008): 1-22. [Fall 2009]
"Anonymous" and "Stutter Step" in Empty Shoes: Poems on the Hungry and the Homeless. Patrick T. Randolph, ed. Popcorn Press, 2009.
"Louise Bennett," "Linton Kwesi Johnson," "Mervyn Morris," "Mutabaruka," "Mikey Smith," and "West Indies Federation" in Africa and the Americas: Culture, Politics, History. ABC-CLIO (2008)
"On Behalf of Harry/Harriet: Teaching Michelle Cliff's No Telephone to Heaven." Radical Teacher 80 (2008)
"Caribbean Chronotopes: From Exile to Agency" Anthurium: A Caribbean Studies Journal 2.2 (2004)
"Erosion, Noise and Hurricanes: A Review of Kamau Brathwaite's A History of the Voice: The Development of Anglophone Caribbean Poetry" Revista Mexicana del Caribe 6.12 (2001)
Important links