Profile for Drea Higgins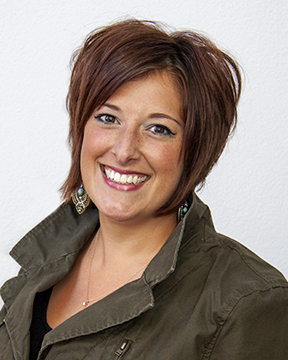 Specialty area(s)
Interim Assistant Director - Center for Organizations Vision & Engagement (COVE)
Campus Activities Board Advisor (CAB) & Movie Screening/Copyrights Guru
Brief biography
Drea hails from the Milwaukee area, but now calls Onalaska her home. Drea loves getting to know students and being in the groove with what's happening across campus and in the community. Pre COVID, you would likely recognize her with a big smile, chasing her kiddo around the Student Union. Post COVID you'll find her providing updates via videos on the UWL COVE page and socials! She's into biking, walking/running and other outdoor adventures with her family. When she's not around campus, you can likely find her chasing around her son & dog, singing and dancing to cartoons and trying to find time to nap.
Education
Western Illinois University, 2006
M.S. College Student Personnel

University of Wisconsin-Parkside, 2004
BA Communication
Minor Ethnic Studies
Certificate in Conflict Analysis & Resolution
Teaching history
UWL100 Fall 2008 to Fall 2018
Professional history
Drea started her adventures at UWL in 2006 in the Residence Life Office serving as the hall director to Drake Hall (2006-2008) and then Coate Hall (2008-2010). Mid-year she stepped into a new role with the First Year Experience program in the Student Life Office before moving to University Centers where you will currently find her.
Kudos
served
Courtney Warax, New Student & Family Programs; Lisa Klein, Community Engagement; Scott Brown, Facilities Planning & Management; Chelsea Wyman, Murphy Library; Justin Davis, Music; Willem Vanroosenbeek, Pride Center; Nathan Barnhart, Rec Sports; Laurie Harmon, Recreation Management & Therapeutic Recreation; Jenni Brundage and Andie Coxey, both Residence Life; Jamie Henk, Student Association student; Kyle Burke, Magann Dykema, Drea Higgins, Michael Slevin and Corey Stilwell, all University Centers; Kaylie Connaughty and Maren Walz, both University Marketing & Communications; and Gabrielle Smartt, Wellness, Health Advocacy; served on the Eagle Fest Planning Committee. The planning committee was responsible for Eagle Fest, a festival full of music, entertainment, food, and fun. It was an exciting opportunity for all students, faculty, staff, family members and local community neighbors to come together and celebrate the beginning of the fall semester!
Submitted on: Sept. 13
Important links