Profile for Deanna Maynard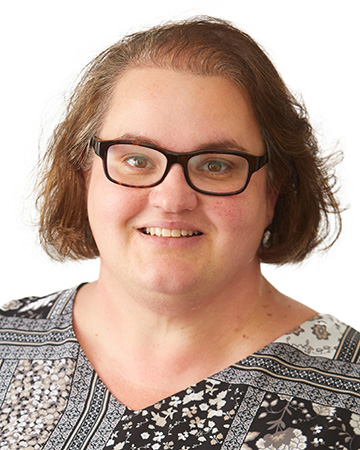 Contact me
Deanna Maynard
Pronouns: She/Her/Hers
Assistant Professor
Educational Studies University of Wisconsin-La Crosse
Specialty area(s)
Special Education - Behavior Disorders
Positive Behavior Interventions and Supports
Early/Middle Childhood Literacy
Brief biography
Teacher, leader, learner, advocate. Let's create environments to increase the likelihood of success for ALL students. Twitter: @deannatv
Current courses at UWL
SPE 300 - Designing Sustainable Inclusive Classrooms
SPE 452 - Individual Educational Assessment
SPE 715 - Special Education and the Law
EDS 318 - Literacy Methods I
EDS 418 - Literacy Methods II
Education
PhD, Special Education - Behavior Disorders, University of Missouri-Columbia
MA, Reading Education, Marshall University
BA, Elementary and Special Education, St. Ambrose University
Career
Teaching history
Special Education Resource, K-5 (mild/moderate)
Special Education Self-Contained Classroom, K-2 (moderate/severe)
General Education 3rd grade, 5th grade
Instructional Coach, Literacy/Math/Behavior, K-4
Professional history
MO SW-PBS - Missouri Schoolwide Positive Behavior Support
Assistant Principal - Middle School
Instructional Coach, General Education Teacher, Special Education Teacher
Research and publishing
Green, A. L., Maynard, D. K., & Stegenga, S. M. (2018). Common misconceptions of suspension: Ideas and alternatives for school leaders. Psychology in the Schools, 55(4), 419-428.
https://onlinelibrary.wiley.com/doi/pdf/10.1002/pits.22111
Lewis, T. J., Hatton, H. L., Jorgenson, C., & Maynard, D. (2017). What beginning special educators need to know about conducting functional behavioral assessments. Teaching Exceptional Children, 49(4), 231-238.
https://journals.sagepub.com/doi/pdf/10.1177/0040059917690885
Kudos
presented
Deanna Maynard, Educational Studies, presented "Responding to Challenging Behavior Based on Data in PreK-12 Settings" at Western Wisconsin Educators Conference on Friday, Feb. 11 online. Western Wisconsin Educators conference is an annual regional professional development conference offered to PreK-12 publics school teachers in Western Wisconsin. Deanna was the principal presenter for three 40 minute sessions that gave classroom teachers the space based on grade level (PreK-3rd, 4th-8th, 9th-12th grade) to engage in best practices and collaborate with other teachers and researchers based on best practices relating to challenging behavior.
Submitted on: Feb. 11, 2022