Profile for David Pehl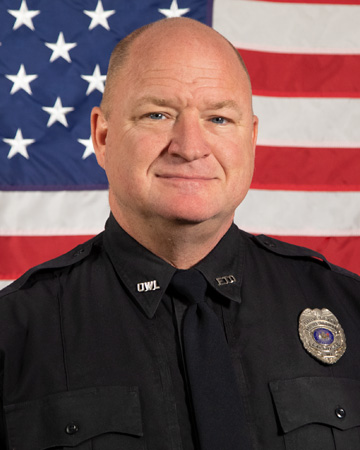 Specialty area(s)
First Aid/CPR
Community policing and outreach
Department Field Training Officer
Brief biography
Prior to coming to UW-La Crosse in 2007, I was a University Police officer at UW-Parkside. I got my start at there as a student dispatcher before being promoted to part time officer in 1994 and then as a full time officer in 1998. I have been a University Police Officer for 27 years and have enjoyed it through the years. This job allows me to connect with the University members and build relationships to further advance the goals of UWL. In my free time I enjoy wood working, hunting, fishing and spending time with family. I am a retired Veteran after serving the Wisconsin Army National guard for 23 years and 2 deployments.
Current courses at UWL
I teach CPR/AED/FIRST AID for the department and University. I also take an active role in community policing around the university.
Education
B.S. Criminal Justice, University of Wisconsin-Parkside '16
Research and publishing
Presented at the 2019 International Cardiac Arrest Survival Summit. "The day the music almost died: How a Sudden Cardiac Arrest event improved a University's preparedness for future events.