Profile for Dina Zavala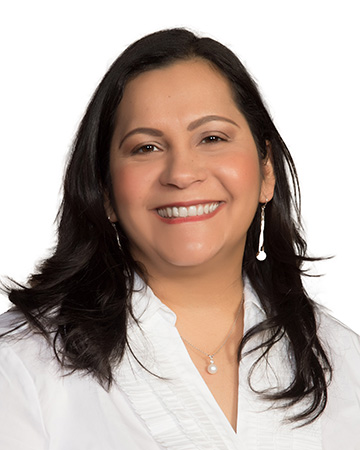 Contact me
Dina Zavala
Interim Vice Chancellor
Diversity & Inclusion University of Wisconsin-La Crosse
Brief biography
Dina Zavala, Ph.D. is the interim Vice Chancellor for Diversity and Inclusion at the University of Wisconsin-La Crosse. In her role, she provides leadership to the campus community on initiatives related to access, equity, diversity, inclusion, and belonging. Dr. Zavala's research focuses on rural feminism through the lenses of theory in the flesh, Freire's social emancipatory theory, and Mestiza consciousness. She uses testimonio as the method of inquiry and product through which invisible voices are braided and re-braided as a symbolic way to construct and deconstruct narratives, terms, and journeys.
Her North Star is to create belonging spaces that cultivate purpose for historically excluded communities where they can transcend injustice and embody the "Both-And" practice of embracing contradictions in order to enhance healing.
Dr. Zavala is a DEI consultant, educator, and trainer. She serves on the Women of Greater La Crosse and the La Crosse Community Foundation boards. She was recently named one of Wisconsin's Most Influential Latinx Leaders and was awarded the Educational Opportunity Achievers Award (EOA).
Education
Ph.D., North Dakota State University, Education
M.A., Saint Mary's University-Twin Cities, Instruction
B.S., UW-River-Falls, Modern Languages and International Studies
Kudos
presented
Dina Zavala, Diversity & Inclusion; Jose Rubio-Zepeda, Multicultural Student Services; and Margaret Henning, Student Affairs Administration student; presented "Takeaways from Mentoring Programs at a PWI in the Midwest, 2008-2021" at The Mentoring Institute at University of New Mexico's 14th Annual Mentoring Conference on Oct. 20 online.
Submitted on: Oct. 22, 2021
awarded
Dina Zavala, Diversity & Inclusion, received the award for 2020 Educational Opportunity (EOA) Achievers at the 2020 TRIO Achievers Award Ceremony on Nov. 10 during the annual EOA virtual conference. The awards ceremony recognized outstanding former TRIO participants and gave the TRIO community an opportunity to congratulate TRIO alumni on their successes.
Submitted on: Dec. 3, 2020