Profile for Elizabeth Humrickhouse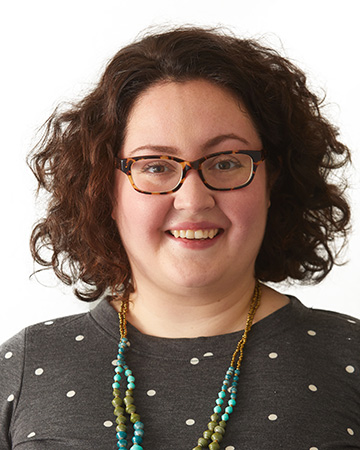 Contact me
Elizabeth Humrickhouse
Assistant Professor
Murphy Library University of Wisconsin-La Crosse
Specialty area(s)
Information literacy pedagogy, Adult learners, Online learning, Censorship & Intellectual freedom
Current courses at UWL
ITM 700: Communications for IT Professionals
Education
Certificate - Quality Matters Online Learning Peer Reviewer, QM, 2018
University of Alaska
School of Education
M.Ed - Assessment & Instructional Design, 2015
Certificate - Online Teaching, iTeach, UAF, 2012
Dominican University
School of Library & Information Science
MLIS - Teaching & Learning, 2011
Career
Professional history
Teaching & Learning Librarian
Murphy Library, 2014-current
Academic Director
MS - Information Technology Management Degree
UWEX, 2018-current
Research and publishing
Humrickhouse, E. (2022). Integrating Information Literacy into the General Education Curriculum: Developing self-actualized and critical students through a process of transformative learning. In A. Nichols Hess, PhD (Ed.), Instructional Identities and Information Literacy, Volume 2: Transforming our programs, institutions, and profession. ACRL. Forthcoming.
Humrickhouse, E. (2021). Flipped classroom pedagogy in an online learning environment: A self- regulated introduction to information literacy threshold concepts. The Journal of Academic Librarianship, 47(2), 102327.
Kudos
published
Elizabeth Humrickhouse, Murphy Library, authored the article "Flipped classroom pedagogy in an online learning environment: A self-regulated introduction to Information Literacy threshold concepts" in The Journal of Academic Librarianship published on Feb. 9 by Elsevier.
Submitted on: Feb. 22, 2021
served
Teri Holford and Elizabeth Humrickhouse served as local conference organizers and hosted the third annual Conference About Libraries and Learning (C.A.L.L.) for area librarians (school, public, academic and special). Keynote Sarah Johnson, Mental Health Director at the La Crosse Area Family YMCA, spoke on this year's theme "Self-Care and the Emotional Labor of Librarianship".
Submitted on: May 6, 2019
presented
Linda Jerome
, La Crosse Public Library;
Cindy Halter
, La Crosse School District Central High School; and Teri Holford and Liz Humrickhouse, both Murphy Library; presented "Stronger Together: Breaking Down Library Silos" at
Wisconsin Library Association
on Oct. 31, 2018 in La Crosse, WI. Why don't libraries of different types work together more often? Learn from the planning team of the Conference About Libraries & Learning about how they developed this conference which brings together librarians from public, school, academic and special libraries. Participants will discover why it's crucial for libraries of all types to collaborate and support each other, how to enrich their own personal learning network and gain perspective about how they fit into the larger library ecosystem.
Submitted on: Oct. 31, 2018