Profile for Gregory Parmeter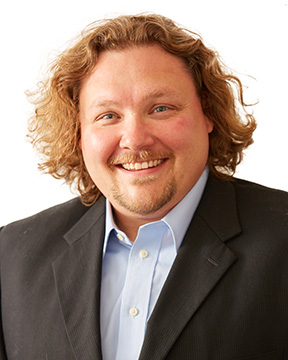 Contact me
Gregory Parmeter
Assistant Professor
Theatre Arts University of Wisconsin-La Crosse
Kudos
directed
Gregory Parmeter, Theatre Arts, directed "War of the Worlds: The Panic Broadcast" on Monday, Oct. 19 in Toland Theatre, Center for the Arts. Tickets are available now to purchase on the UWL Theatre's webpage (www.uwlax.edu/theatre-arts) with streaming performances beginning October 23 through November 1. The production team included Greg Parmeter (director), Corinne Kessler (assistant director), Sydney Smith (stage manager), Joe Anderson and Michelle Collyar (costume designers), Megan Morey (technical director), Ben Golden (sound engineer/lighting designer), and Mandy Kolbe (lighting and scenic designer).
Submitted on: Oct. 19, 2020
presented
Gregory Parmeter, Theatre Arts, presented "12th Night for 12th Night" at Shakespeare from the Ground Up on Jan. 10 in Pearl Street Brewery, La Crosse, WI. The newly formed Shakespeare From the Ground Up theater ensemble in La Crosse performed their first production in partnership with Pearl Street Brewery. They brought Twelfth Night to life in a unique way, no director, one rehearsal. The group is modeled after the premise developed by Chicago's The Back Room Shakespeare Project of performing one of Shakespeare's plays in the spirit in which it was written. The cast included Greg Parmeter, UWL theatre alumni Kelsey Taunt and Emily Ware, and UWL theatre student Megan Gunderson, and others from the La Crosse community.
Submitted on: Jan. 10, 2020
presented
Kathleen Hawkes and Lisa Lenarz, both Art;
Jonathan Borja
, Music; and Joseph Anderson, Mary Leonard and Gregory Parmeter, all Theatre Arts; presented "various workshops in art, music and theatre" at
Arts Day 2019
on Monday, Nov. 4 in La Crosse, WI. Faculty from the School of Visual and Performing Arts (VPA) presented workshops on stage makeup, photography, graffiti art, musical theatre and stage combat to area high school students who attended the all day Arts Day event at UWL.
Submitted on: Nov. 4, 2019
awarded
Gregory Parmeter, Theatre Arts, received the award for Best Scene and Certification in Unarmed, Rapier Dagger and Broadsword Combat at Society of American Fight Directors National Stage Combat Workshop on Aug. 12, 2019 in Louisiana Tech University, Ruston, Louisiana.
Submitted on: Aug. 29, 2019
presented
Greg Parmeter, Theatre Arts, presented "Alabama Story" at The Alternative Truth Project on Sept. 28, 2017 in The Pump House, La Crosse, WI. Parmeter directed "Alabama Story" by Kenneth Jones, as part of The Alternative Truth Project at The Pump House Regional Arts Center. Actors in the performance included UWL theatre student Colton Janz, theatre alumni Allante Walker and Jess Witkins and Murphy Library staff member Teri Holford.
Submitted on: Sept. 28, 2017