Profile for Heather Linville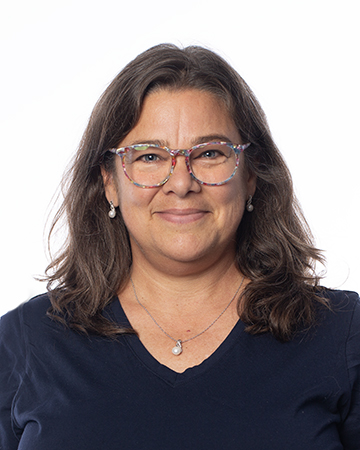 Contact me
Heather Linville
Associate Professor
Educational Studies University of Wisconsin-La Crosse
Specialty area(s)
Dr. Linville's main research areas are advocacy for English learners (ELs), teacher education, language ideologies, digital storytelling for translanguaging, and curriculum design.
Brief biography
Dr. Linville is Associate Professor and Director of TESOL at the University of Wisconsin, La Crosse. Heather holds a PhD in Language, Literacy and Culture from the University of Maryland, Baltimore County. Her research explores how teachers act as advocates for ELs and how teachers' personal, experiential, and contextual factors influence their advocacy actions. She works to prepare all TESOL and general education pre-service teachers at her university as advocates for ELs. Heather's on-going research interests include language teacher education, teacher language ideologies, digital storytelling as translanguaging, and social justice for ELs. Heather has published in TESOL Journal ("ESOL Teachers as Advocates: An Important Role?"), Fourth Estate, the publication of TexTESOL ("Preparing New Teachers for the Advocacy Role"), the TEIS newsletter ("Advocacy or Activism: What Do We Expect from ESOL Teachers?"), and in an edited volume on teacher agency ("ESOL Teacher Advocacy: A Response to Teacher Education Standards"). She has also published an edited volume, Advocacy in English Language Teaching and Learning, Dr. James Whiting (Plymouth State University). Heather has served as the Conference Program Chair for WITESOL and is Past-Chair of the Standards Professional Council for TESOL International.
Current courses at UWL
Dr. Linville typically teaches the following courses:
TSL 200: Introduction to English Language Learners and EL Advocacy
TSL 250: Educating Multilingual Learners
TSL 345: Intercultural Interactions
TSL 400: TESOL Policies and Programs Models
TSL 420: TESOL Field
TSL 463: TESOL Methods
Career
Teaching history
Dr. Linville begun her teaching career as a middle school Spanish teacher in Baltimore, Maryland. She then moved to teaching English as a second language (ESL) to students of all ages worldwide. She has lived and taught in Mexico, Panama, and Indonesia, and settled in La Crosse in 2014.
Kudos
awarded
Heather Linville, Educational Studies, received the award for Fellows@50 Encore: Go Back, Give Back at TESOL International Convention on Mar. 14, 2019 in Atlanta, Georgia. Linville will return to the site of her 2006-07 English Language Fellowship this summer to work with the Universitas Indonesia to improve English medium instruction in higher education.
Submitted on: Mar. 28, 2019
published
Heather Linville
, Educational Studies, co-authored the book
"Advocacy in English Language Teaching and Learning"
published on Jan. 14, 2019 by Routledge. This edited volume explores the various ways teachers advocate for greater access and outcomes in education for English learners.
Submitted on: Feb. 22, 2019
named
Heather Linville, Modern Languages, was named to the nominating committee of TESOL (Teaching English to Speakers of Other Languages). She will be representing elementary and secondary education programs and, as a member of this eight-person committee, will serve by recruiting and vetting new president-elect and board member candidates for the association.
Submitted on: Dec. 7, 2015
Heather Linville's office hours
Monday
1 p.m. to 2 p.m.
or by appointment
Wednesday
1 p.m. to 2 p.m.
or by appointment
Thursday
9 a.m. to 10 a.m.
or by appointment
Remote office hours offered: If you would like to meet virtually either during my office hours or another time, please email me (hlinville@uwlax.edu).