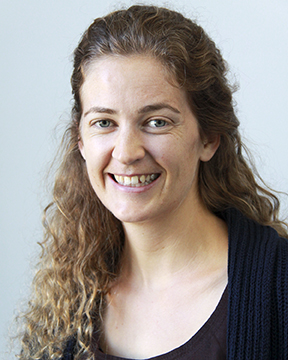 Brief biography
In my courses on the Middle East, I like to expose students to the diversity of a region of the world that is often reduced to simple stereotypes of camels, pyramids, deserts, and terrorists. A key component in my courses is critical discourse on the production of knowledge about the Middle East and Islam. I also like to take an interdisciplinary approach so that students explore the peoples, languages, cultures, and societies of the Middle East from a variety of disciplinary perspectives (politics, literature, film, and history).

I am compelled by topics in history that give voice to actors that are often overlooked.

My research interests focus primarily on children and childhood in modern Middle Eastern history. My book is the first of its kind to show that the creation of new social knowledge about childhood figured into the nation-building project in early twentieth century Egypt. I place the experiences of children (rather than the institutions built for children) at the center of my research. My current book project is an oral history of children of the Second Palestinian Intifada. I am also developing a future project on the Egyptian circus, using entertainment as a means to understanding the evolution of animal rights in Egypt.

I am actively involved in the animal right's campaign in Egypt. Some of the activities include: being a pet escort for international pet adoptions; fostering cats; filing a law suit against pet shop abuse; filing a law suit against the poisoning of street dogs; and championing for the rights of Mouza the Giza Zoo chimp.
I practice yoga, make an award-winning double-crust homemade apple pie, listen to many podcasts, and love walking. J'adore Paris.
Current courses at UWL
Survey of the Middle East
Global History of Childhood
Israeli-Palestinian Conflict
Oral History


Education
University of California, Santa Barbara, PhD History 2009
Harvard, MA Middle East Studies, 2002
University of California, Berkeley BA French 1999
Research and publishing
Morrison, Heidi. Childhood and Colonial Modernity in Egypt. London: Palgrave, 2015.
Morrison, Heidi. Compiled and Edited. Global History of Childhood Reader. New York: Routledge, 2012.
Morrison, Heidi. "Education in the Middle East" in The Oxford Handbook of the History of Education edited by John L. Rury and Eileen H. Tamura. UK: Oxford University Press, 2017 (expected)
Morrison, Heidi. "Narrating Death, Surviving Life: Memory and Palestinian Mothers who Lost their Children in the Second Intifada" in Journal of the History of Childhood and Youth. John Hopkins University Press: Winter 2015, vol. 8.
Morrison, Heidi. "Changing Conceptions of Childhood in Egypt" in Childhood in Ottoman and Post-Ottoman Territories. UK: Brill, 2015.
Morrison, Heidi. "Education in the Middle East" teaching module for the George Mason Children and Youth in History webpage, a NEH project. (http://chnm.gmu.edu/cyh/teaching-modules/459), 2010.