Profile for Jo Arney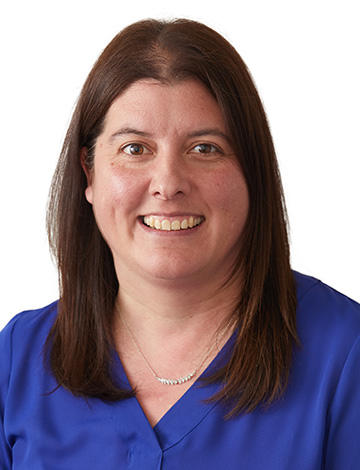 Specialty area(s)
Environmental policy, public lands, ethics and public administration, the scholarship of teaching and learning, student success.
Brief biography
Jo Arney is the Program Director for the Re-Imagining the First Year (RFY) initiative at the American Association of State Colleges and Universities (AASCU). The RFY initiative a new project aimed at ensuring success for all students, particularly those who have historically been underserved by higher education: low income, first generation, and students of color. AASCU has created a coalition of 44 member institutions that will work together for three calendar years to develop comprehensive, institutional transformation that redesigns the first year of college and creates sustainable change for student success.
Jo is on leave from the University of Wisconsin – La Crosse where she was an Associate Professor and served as the Chair of the Political Science and Public Administration Department. She is also one of the faculty fellows for The Stewardship of Public Lands course, part of the National Blended Course Consortium being developed by AASCU.
Current courses at UWL
POL 101 American National Government, PUB 210 Introduction to Public Administration, PUB 338 Environmental Policy, PUB 346 Ethical Decision Making in Government, PUB 451 Civic Engagement and the Wisconsin Idea, PUB 453 Nonprofit Organizations.
Education
Jo earned her Ph.D. in Public Affairs from the University of Colorado Denver (2007), her M.A. in Philosophy from Colorado State University (2001), and her B.A. from the University of Wisconsin Stevens Point (1998).
Research and publishing
Jo recently authored a book entitled Wilderness and the Common Good: A New Ethic of Citizenship.
Kudos
presented
Natalie Solverson
, Institutional Research;
Mark Morales
, Political Science; Jo Arney and Timothy Dale, both Political Science, Public Admin;
Betsy Morgan
, Provost's office;
Tesia Marshik
, Psychology; and
Enilda Delgado
, Sociology; presented "Utilizing data and strategic planning to bring student success to scale" at
AASCU Academic Affairs summer meeting
on July 26 in Seattle, WA. UWL student Mark Morales joined Tim Dale and Jo Arney for the closing plenary, "Opportunities Disguised as Challenges: Student Success Past, Present, and Future" to a standing ovation.
Submitted on: Aug. 6, 2018
published
Jo Arney and Timothy Dale co-authored the article "Re-Imagining the First Year on Campus: A Closer Look " in Change: The Magazine of Higher Learning published on July 26, 2018 by Taylor & Francis. https://www.tandfonline.com/doi/abs/10.1080/00091383.2018.1449539
Submitted on: July 27, 2018