Profile for Jill Attaway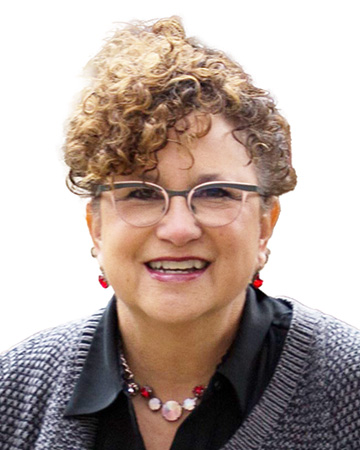 Brief biography
I'm passionate about marketing and enjoy the opportunity to work with companies through consulting activities such as marketing research projects and professional development seminars. I also love the opportunity to share marketing concepts with students and have taught undergraduate and graduate-level courses in marketing for over thirty years.
My research pursuits include using both qualitative and quantitative methods to explore consumer decision-making processes in applied contexts such as identifying the drivers of satisfaction and loyalty in retail, industrial and healthcare contexts. In addition, I've examined the role of customer orientation in business-to-business sales and the critical role of the sales representative as a boundary spanner to create, maintain and expand relationships with customers. I also enjoy studying purchasing behavior in domestic and global markets and examining how cultural, personal, and environmental factors influence purchasing decisions, satisfaction, and loyalty.
I am also engaged in a variety of consulting projects such as the use of focus groups and depth interviews to identify consumer needs, perceptions of new products, and attitudes toward advertising messages and platforms. In addition, I've assisted businesses with large-scale customer loyalty studies and competitive intelligence to benchmark their firms' practices and identify sources of differential advantage. I have extensive experience conducting mock trials, juror perception studies, and jury selection for attorneys representing clients involved in medical malpractice cases.
Current courses at UWL
MKT 362 - Buyer Behavior
Education
Ph.D. in Business Administration with a Marketing concentration, Louisiana State University
M.S. in Marketing, Louisiana State University
B.B.A. in Marketing, Texas A&M University
Teaching history
Consumer Behavior (also delivered online), Introduction to Marketing Management (also delivered online; undergraduate and MBA), New Product & Services Marketing(online MBA), Marketing Research (undergraduate and MBA), Personal Selling and Relationship Marketing, Professional Sales Planning & Analysis, Advanced Professional Selling & Negotiation, and Retail Management
Professional history
University of Wisconsin, Eau Claire, WI (2016 - present), MBA Consortium and Undergraduate Business Alliance Adjunct Professor
University of Wisconsin, LaCrosse, WI (September 2020 to present), Associate Lecturer in the Department of Marketing.
Illinois State University, Normal, IL (2016 – present), Professor Emeritus of Marketing
Illinois State University, Normal, IL (2001 – 2015), Professor of Marketing
Illinois State University, Normal, IL (1996 – 2001), Associate Professor of Marketing
Illinois State University, Normal, IL (1990 – 1996), Assistant Professor of Marketing
University of Kentucky, Lexington, KY (1988 – 1990), Assistant Professor of Marketing
Louisiana State University, Baton Rouge, LA (1984 – 1988), Graduate Research Assistant and Instructor of Marketing
Research and publishing