Profile for Jeff Erickson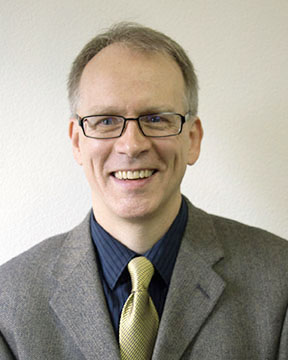 Contact me
Jeff Erickson
Teaching Professor
Music University of Wisconsin-La Crosse
Specialty area(s)
Jazz Studies, Saxophone, Jazz Composition and Arranging
Brief biography
Dr. Erickson is the Director of Jazz Studies and Instructor of Saxophone at the University of Wisconsin - La Crosse. Previously he was a Senior Lecturer for the UW Colleges, where he taught studio saxophone, jazz, music theory and aural skills courses for UW-Marathon County, UW-Marshfield, and UW-Online. Prior to teaching in the UW system, he taught saxophone and jazz studies courses at the American Conservatory of Music in Chicago. He has degrees from the University of Wisconsin-Madison, DePaul University, and a DMA in Jazz Saxophone Performance with a cognate in Classical Saxophone Performance at the University of Illinois at Urbana-Champaign. He is also busy as a guest artist and clinician at jazz festivals and schools throughout Wisconsin. He is one of just three current Wisconsin university saxophone instructors profiled in the 2018 book Wisconsin Riffs: Jazz Profiles from the Heartland.

His performing experience includes appearances with such artists as Clark Terry, Kurt Elling, Wayne Newton, The Temptations, The Four Tops, Frankie Valli, Bernadette Peters and the Jimmy Dorsey Orchestra. He has also performed professionally with symphony orchestras, touring Broadway shows and been featured on a number of recordings. While living in Chicago he led his own jazz quartet and performed in numerous big bands, including the Big Band of Chicago, Barrett Deems' big band and the 911 Mambo Orchestra. He has also played with many salsa and merengue bands and served as the musical director for Martin Vicente's nine-piece afro-salsa group Energia! From 2003-08 he was the lead alto saxophonist and director for The Wisconsin Jazz Orchestra. Currently, Erickson leads his own jazz quartet that performs throughout Wisconsin and is a member of the saxophone quartet Voyageur and the La Crosse Jazz Orchestra. In addition to writing and arranging for jazz ensemble, he writes for his jazz quartet, and he performed three of his own compositions at the North American Saxophone Alliance Biennial Conference. He is also active in JEN, the Jazz Education Network, presenting at multiple conferences on jazz and improvisation, including his original research on the use of rhetorical devices in jazz improvisation.
Current courses at UWL
Applied Saxophone (MUA 205/305)
Jazz Orchestra (MUS 130/230/330/430)
Jazz Ensemble (MUS 134/234/334/434)
Jazz Combos (MUS 161-06)
Jazz Improvisation I (MUS 326)
Jazz Improvisation II (MUS 327)
History of Jazz Culture (MUS 209)
Jazz Band Ensemble Techniques (MUS 312)
Education
Doctor of Musical Arts, Jazz Saxophone Performance with a Cognate in Classical Saxophone Performance - University of Illinois at Urbana-Champaign.

Master of Music, Jazz Saxophone Performance, DePaul University.

Bachelor of Music, Saxophone Performance/Jazz Studies, University of Wisconsin-Madison.
Career
Teaching history
Director of Jazz Studies and Instructor of Saxophone, University of Wisconsin-La Crosse (2015-present)
Senior Lecturer, Department of Music, University of Wisconsin Colleges Online, Madison, WI (2009-present)

Senior Lecturer, Department of Music, University of Wisconsin-
Marathon County, Wausau, WI (1998-2011; 2013-2017)

Lecturer, School of Education, University of Wisconsin-Stevens Point (2014)

Senior Lecturer, Department of Music, University of Wisconsin- Marshfield/Wood County, Marshfield, WI (2006-2011)

Lecturer, Jazz Studies Department, American Conservatory of Music, Chicago, IL (1997-1998)
Professional history
SELECT ENSEMBLES

Jeff Erickson Trio/Quartet
La Crosse Jazz Orchestra (formerly The Great River Big Band)
Voyageur Saxophone Quartet, Stevens Point, WI
Tim Buchholz Quintet/Octet
Denise Sauter Ensemble
The Wisconsin Jazz Orchestra (also musical director)
Barrett Deems Big Band, Chicago, IL
Energy! (nine-piece Afro-Salsa band; also musical director and arranger), Chicago, IL
911 Mambo Orchestra (20-piece Latin big band), Chicago, IL
The Gainesville Jazz Orchestra, Gainesville, FL
The Madison Jazz Orchestra, Madison, WI

PERFORMANCES WITH NATIONAL TOURING ACTS

The Four Tops
Steve Lipia
The Jimmy Dorsey Orchestra
The Temptations
Saturday Night Live Reunion Tour (Joe Piscopo, Victoria Jackson, Father Guido
Sarducci)
Bobby Vinton
Frankie Valli
Don Rickles
Five By Design
Wayne Newton
Sugar Blue

NATIONAL BROADWAY TOURING SHOWS

Chicago, Fox Cities Performing Arts Center, Appleton, WI
42nd Street, The Weidner Center, Green Bay, WI
The Producers, Fox Cities Performing Arts Center, Appleton, WI
Thoroughly Modern Millie, The Weidner Center, Green Bay, WI
The Full Monty, The Weidner Center, Green Bay, WI
Some Like It Hot, The Weidner Center, Green Bay, WI
Bernadette Peters Loves Rodgers and Hammerstein, The Weidner Center, Green Bay, WI

ORCHESTRAL PERFORMANCES

La Crosse Symphony Orchestra, La Crosse, WI
Central Wisconsin Symphony Orchestra, Stevens Point, WI
American Conservatory of Music Orchestra, Chicago, IL
Central Florida Symphony, Ocala, FL
Madison Symphony Orchestra, Madison, WI

OTHER PERFORMANCES

North American Saxophone Alliance Biennial Conference

RECORDINGS

I Can't Give You Anything But Love, Tim Buchholz
Swinging Yuletide, The Great River Big Band
A Warm Breeze, The Great River Big Band
The Only One, Wanda Obermeier, Adnaw Publishing
Party, Party, Party, Brian O'Hern and the Model Citizens Big Band
Something to Live for, the DePaul University Jazz Ensemble
Clark Terry's Express, Clark Terry and the DePaul University Jazz Ensemble, Reference Recordings
Common Faces, The Common Faces, YaYaYaYa Records

PROFESSIONAL AFFILIATIONS

North American Saxophone Alliance (NASA)
Jazz Education Network (JEN)