Profile for James Jorstad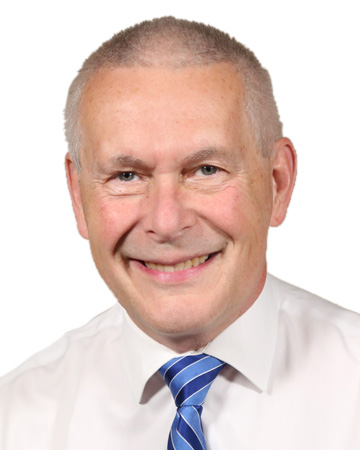 Contact me
James Jorstad
Director of It-Client Services
Information Technology Svcs University of Wisconsin-La Crosse
Specialty area(s)
Information Technology, Integrating technology into teaching and learning, computer software and hardware selection and deployment. Learning space design, social media creation, strategies and analytics.
Brief biography
Jim Jorstad is a leading force in the innovative and effective use of technology in teaching, learning, and research. In 2020, Jim was honored as a Senior Fellow for the Center for Digital Government. In 2016, Jim was selected as Senior Fellow of the Center for Digital Education and was selected as one of the Top 30 Technology Transformers in the United States. He is well known for his national and international webinars and teleconferences on trending and important technology issues in the educational and corporate environments. He was the recipient of the 2013 CNN iReport Spirit Award, and his work was viewed by nearly 1 million worldwide. His TEDx Talk for UW La Crosse on Digital Storytelling has been viewed nearly 50,000 times worldwide. https://www.youtube.com/watch?v=QhJDUIQ9EzY
Jim is a former member of the EDUCAUSE Quarterly editorial board. He is an EDUCAUSE Leading Change Fellow, one of 50 leading IT professionals chosen worldwide for the award in 2005. He has held numerous technology leadership positions within the University of Wisconsin System. In 2008, he was the recipient of the Mediasite UNLEASH Return on Investment Award.
His work has appeared on CNN, CNN International, MSNBC, and Forbes. In addition his cinematography was featured award wining documentaries and an international motion picture.
Current courses at UWL
Kudos
named
James Jorstad, Information Technology Services, was named EDUCAUSE 2022 Horizon Report Panelist for Teaching and Learning of UW La Crosse on Sept. 1. Jorstad, Interim CIO, was selected out of 300 applicants to be a research panelist for the 2022 EDUCAUSE Report for Teaching and Learning. The report profiles key trends and emerging technologies and practices shaping the future of teaching and learning and envisions a number of scenarios and implications for that future. It is based on the perspectives and expertise of a global panel of leaders from across the higher education landscape.
Submitted on: Sept. 13, 2021
published
James Jorstad, ITS, and Cecilia Manrique, Political Science, Public Admin, co-authored the article "The Wisconsin Spring Revisited" in The International Journal of Civic Engagement and Social Change published on Sept. 1, 2015.
Submitted on: Mar. 16, 2016