Profile for Jaspreet Kaur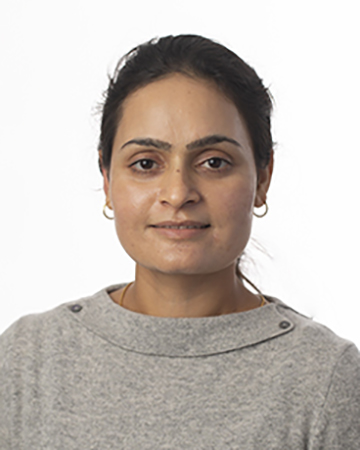 Contact me
Jaspreet Kaur
Pronouns: She/Her/Hers
Assistant Professor
Biology University of Wisconsin-La Crosse
Specialty area(s)
Plant ecology, Plant-microbial interactions, Conservation biology, Population genetics
Current courses at UWL
BIO 203 Organismal Biology
BIO 307 Ecology
Education
2018, Ph.D., Plant and Soil Science, Texas Tech University, Lubbock, TX (Advisor: Dr. Jyotsna Sharma)
2014, B.S. (Honors), Plant Breeding and Genetics, Summa Cum Laude, Punjab Agricultural University, Punjab, India
Career
Research and publishing
My research program focuses on utilizing plant-microbial interactions and population genetics to understand and explain developmental, evolutionary and population ecology of rare plant species, and eventually to utilize the information for their recovery and management. I primarily use orchid species as our models given their obligate mycoheterotrophic habit and their complex evolutionary history. I specifically study molecular ecology of tripartite associations among plant, fungi and bacteria through observational as well as experimental studies. Broadly, my goal is to answer how microbes provides local adaptations to plant populations and how molecular orchestration among plant and its symbionts lead to micro- or macro-evolutionary changes in host species and their populations.
Publications:
Kaur J, and J Sharma. (2021). Orchid Associated Bacteria: linchpins or accessories? Frontiers in Plant Science, 12:661966.
Kaur J, C Phillips, and J Sharma. (2021). Host population size is linked to orchid mycorrhizal fungal communities in roots and soil, which are shaped by microenvironment. Mycorrhiza, 31(1), 17-30.
Kaur J, D Schwilk, and J Sharma. (2020). Seed germination and plant fitness response of a rare winter annual to different after-ripening conditions and microhabitats. Plant Species Biology, 1-16.
Kaur J, LV Andrews, and J Sharma. (2019). High specificity of a rare terrestrial orchid toward a rare fungus within the North American tallgrass prairie. Fungal Biology, 123(12), 895-904.
Kaur J, KE Poff, and J Sharma. (2018). A rare temperate terrestrial orchid selects similar Tulasnella taxa in ex situ and in situ environments. Plant Ecology, 219(1), 45-55.
Kaur J and J Sharma. (2017). Nuclear ribosomal DNA reveals infraspecific variation in Corethrogyne filaginifolia (Asteraceae). Madroño, 64(4), 124-137.