Profile for Jennifer Klein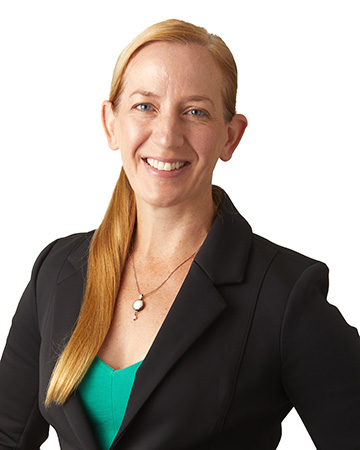 Contact me
Jennifer Klein
Professor
Biology University of Wisconsin-La Crosse
Specialty area(s)
molecular biophysics, cell biology, molecular biology, biochemistry, mathematical biology
Current courses at UWL
Bio 105 General Biology
Bio 315 Cell Biology
Bio 435/535 Molecular Biology
BIO 449/549 Advanced Microscopy and Biological Imaging
Bio 460/560 Modern Genomics
Bio 460/560 Biophysics
Bio 491 Biology Capstone
Education
National Institutes of Health NRSA Postdoctoral Training in the Biology of Aging (2010)
University of Minnesota, Minneapolis, MN
Doctor of Philosophy in Biochemistry, Molecular Biology, and Biophysics (2008)
University of Minnesota, Minneapolis, MN
Dissertation Title: Myosin Structural Dynamics
Bachelor of Arts in Chemistry (2002)
College of Saint Benedict, Saint Joseph, Minnesota
Career
Professional history
University of Wisconsin-La Crosse (2012-Present)
St. Olaf College, Minnesota (2010-2012, Visiting Professor)
University of St. Thomas, Minnesota (2008-2010, Visiting Professor)
Minnesota Supercomputing Institute Fellow (2002)
Kudos
published
Daniel Walgenbach, Cade Armstrong, College of Science & Health and Jacob Kailing, College of Science & Health, all Biochemistry (ASBMB Cert) BS; Alex Steil, Biology (Cell and Molecular Concentration); and Jennifer Klein, Biology, Biology; co-authored the article "The calmodulin redox sensor controls myogenesis" in PLOS ONE published on Sept. 17 by Public Library of Science (PLOS). Muscle aging is accompanied by blunted muscle regeneration in response to injury and disuse. Oxidative stress likely underlies this diminished response, but muscle redox sensors that act in regeneration have not yet been characterized. Students in Molecular Biology Lab (Bio 436) contributed to using the CRISPR-Cas9 gene editing system to introduce a single amino acid substitution M109Q that mimics oxidation of methionine to methionine sulfoxide in one or both alleles of the CALM1 gene, one of three genes encoding the muscle regulatory protein calmodulin, in C2C12 mouse myoblasts. When signaled to undergo myogenesis, mutated myoblasts failed to differentiate into myotubes. Students in Advanced Microscopy (Bio 449/549) found that although early myogenic regulatory factors were present, cells with the CALM1 M109Q mutation in one or both alleles were unable to withdraw from the cell cycle and failed to express late myogenic factors. We have shown that a single oxidative modification to a redox-sensitive muscle regulatory protein can halt myogenesis, suggesting a molecular target for mitigating the impact of oxidative stress in age-related muscle degeneration. Research was funded by the National Institutes of Health (National Institute of Aging). Over 100 UWL students contributed to this publication! Thank you to all of those students who braved the waters of course-embedded research and found success.
Submitted on: Sept. 19, 2020
interviewed
Jennifer Klein
, Biology, was interviewed by
IBM news
on Thursday, June 18. Jennifer Klein describes her use of High Performance Computing to help design drugs to treat Covid 19.
Submitted on: June 18, 2020