Profile for Jennifer Klein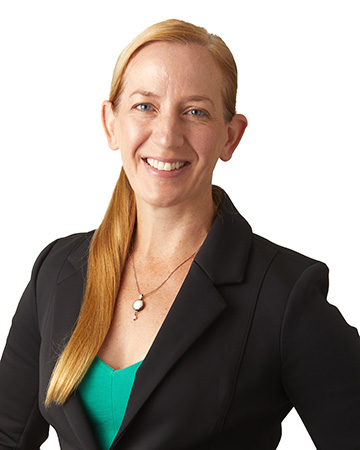 Contact me
Jennifer Klein
Pronouns: She/Her/Hers
Professor
Biology University of Wisconsin-La Crosse
Specialty area(s)
molecular biophysics, cell biology, molecular biology, biochemistry, mathematical biology, molecular ecology
Brief biography
On a summer afternoon, I wade down a Driftless stream, gripped by tiny muddy fingers, collecting insects to bring back to a row of microscopes in a barn shared by horses and eager elementary school learners. In my research lab, students press in around me as I point out muscle sarcomeres glowing green under a fluorescent microscope; we imagine ways that we could use molecular tools to prevent muscle cells from experiencing the weakness that accompanies aging. While leading a molecular ecology sailing expedition, I help a research student ease a panic attack that gripped her upon losing sight of land and find comfort in this shared adventure. At the onslaught of the COVID pandemic, in a Zoom session with 120 General Biology students sequestered in their dorms, 30 of them with active COVID infections, I stop lecture to create space to share symptoms and fears. These are moments of fulfillment in my 10-year career as a biomedical researcher, professor, and public health leader.
I've added some descriptions of my teaching and research projects in the hyperlinks below.
In Fall 2022, I will be taking a leave to attend medical school at the University of Wisconsin School of Medicine and Public Health.
Current courses at UWL
Bio 105 General Biology
Bio 315 Cell Biology
Bio 435/535 Molecular Biology
BIO 449/549 Advanced Microscopy and Biological Imaging
Bio 460/560 Modern Genomics
Bio 460/560 Biophysics
Bio 491 Biology Capstone
Education
University of Wisconsin School of Medicine and Public Health (2022-2026)
National Institutes of Health NRSA Postdoctoral Training in the Biology of Aging (2010)
University of Minnesota, Minneapolis, MN
Doctor of Philosophy in Biochemistry, Molecular Biology, and Biophysics (2008)
University of Minnesota, Minneapolis, MN
Dissertation Title: Myosin Structural Dynamics
Bachelor of Arts in Chemistry (2002)
College of Saint Benedict, Saint Joseph, Minnesota
Career
Teaching history
After nine years teaching at UWL, my core understanding of teaching and learning hasn't changed, but the expression of that philosophy has expanded into reaches I didn't think possible. My own education grounded in the liberal arts has strongly shaped how I approach science education, including how I motivate students. There are many reasons a student chooses to pursue science, but one of the most compelling is the pursuit of science in service to others. Science can be timely, relevant, and captivating, as we've seen with COVID, but we rarely teach science through this lens. I build and revise science courses with clear intent to engage students in authentic problems that I hope will fascinate and even obsess them in a drive toward success. Coupled with best practices in science education, such as learning communities, active learning, problem-solving, and guided inquiry, I have witnessed students achieve outcomes I didn't think 20-year-olds capable of. What I've learned is that my role as an instructor is to create curiosity-provoking worlds for students to enter into—as the guide, I describe the scenery, the dangers, and the riddles, and this is what ultimately compels students to learn. I provide the right tools at the right time, demonstrate how to use them effectively, and then get out of the way so that students have the intellectual space they need to plan, pursue, fail… pursue again, and eventually succeed, developing self-confidence and self-efficacy.
Professional history
University of Wisconsin-La Crosse (2012-Present)
St. Olaf College, Minnesota (2010-2012, Visiting Professor)
University of St. Thomas, Minnesota (2008-2010, Visiting Professor)
Minnesota Supercomputing Institute Fellow (2002)