Profile for Jenni McCool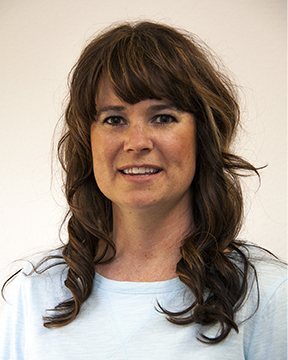 Contact me
Jenni McCool
Professor
Mathematics & Statistics University of Wisconsin-La Crosse
Specialty area(s)
Mathematics Education
Current courses at UWL
MTH 136 Mathematics for Elementary Teachers II
EDS 422 Teaching Mathematics Methods: Early Childhood-Middle Childhood-Early Adolescence
EDS 445 Field Experience II: Early Childhood-Middle Childhood/Middle Childhood-Early Adolescence
Education
Ph.D. in Mathematics Education from Illinois State University (2009)
M.S. in Education from Western Illinois University (2004)
B.S. in Mathematics from Western Illinois University (1999)
Career
Teaching history
I have taught the following courses at UWL:
MTH 135 Mathematics for Elementary Teachers I
MTH 136 Mathematics for Elementary Teachers II
MTH 150 College Algebra
MTH 171 Geometry for Elementary and Middle School Teachers
EDS 422 Teaching Mathematics Methods: Early Childhood-Middle Childhood-Early Adolescence
EDS 445 Field Experience II: Early Childhood-Middle Childhood/Middle Childhood-Early Adolescence
Research and publishing
My research focuses on the teaching and learning of mathematics, particularly at the elementary grade level. Through this work, I have had the opportunity to collaborate with many in-service teachers through professional development. I have co-authored two books focused on problem solving in PreK-2nd grade and another geared toward 3rd-5th grade.
Kudos
served
Jenni McCool, Mathematics & Statistics, served as a chairperson for the writing committee that revised the Wisconsin Standards for Mathematics. These standards are a critical part of ensuring that each of Wisconsin's nearly 900,000 K-12 students are college, career and community ready.
Submitted on: April 19, 2021
served
Jenni McCool, Mathematics & Statistics, served as a writer for Wisconsin Department of Public Instruction's (DPI) "Instructional Practice Guide for Equitable Teaching and Learning in Mathematics," which was recently published on the WI DPI website. This guide will be used by K-12 educators across the state to advance educational equity in mathematics.
Submitted on: Dec. 9, 2020
awarded
Lisa Lenarz, Art; Jennifer Kosiak and Jenni McCool, both Mathematics, Statistics; and Lindsey Butts, Ashley Cree and Mai Chao Duddeck, all SOE office of the dean; received the award for the Forrest E. Mars, Jr. Chocolate History Research Grant at the 15th Annual banquet dinner of the Heritage Chocolate Society on Jan. 19 in Orlando, FL.
Submitted on: Jan. 30, 2019
published
Jennifer Kosiak and Jenni McCool, both Mathematics; and Kim Markworth, Western Washington University; co-authored the book Problem Solving for All Seasons: Grades 3-5 published on April 1, 2016 by the National Council of Teachers of Mathematics. The book focuses on bringing real-world tasks into the 3-5 mathematics class
Submitted on: April 27, 2016
published
Jennifer Kosiak and Jenni McCool co-authored the book Problem Solving for All Seasons: PK-2 published on Nov. 1, 2015 by National Council of Teachers of Mathematics. The book focuses on bringing real-world tasks into the PK-2 class
Submitted on: Nov. 17, 2015