Profile for Jarred Pfeiffer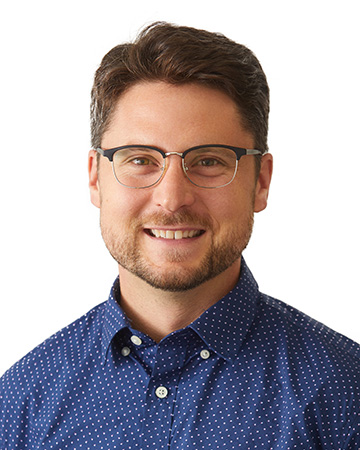 Contact me
Jarred Pfeiffer
Pronouns: He/Him/His
Assistant Professor
Art University of Wisconsin-La Crosse
Specialty area(s)
I specialize in functional and sculptural ceramics with expertise in wheel throwing, hand building, slip casting, kiln building and glaze making.
Brief biography
I was literally born into clay. Growing up in Hartland, WI with a high school ceramics teacher as a father, I was surrounded by art and clay.
I hold a Bachelors of Science in Art from University of Wisconsin. Afterwards I joined Teach For America and taught high school geometry and algebra for two years in Charlotte, NC.
In 2013, I graduated with his MFA in Ceramics from Kansas State University studying under Dylan Beck. My thesis show, The Elegance of Structure, explored the relationship of mathematics and the world around us. I spent the next 6 years as the head of ceramics at Cuesta College in San Luis Obispo, CA.
I recently completed a 5-week residency at Shigaraki Cultural Ceramic Park in Shigaraki, Japan. I have also been a resident at Hambidge Center for Arts and Sciences, Cub Creek Studios, and Carrol University.
In addition to teaching, I continues to show work in both nationally and internationally juried shows. When not teaching or in the studio, I enjoy being outside and being active. Hiking, running, disc golf and skiing are some of my favorite pastimes.
Current courses at UWL
ART 213/216- Introduction to Ceramics for Majors/non-Majors
ART 316- Intermediate Ceramics
ART 416- Advanced Ceramics
ART 425- Independent Study Ceramics
Education
Kansas State University- MFA Ceramics
University of Wisconsin- BS Art
Career
Teaching history
2019-
Assistant Professor of Art- University of Wisconsin- La Crosse
2013-2019
Tenured Instructor of Ceramics- Cuesta College, San Luis Obispo, CA
2010-2013
Instructor of Record- Various courses in Art- Kansas State University, Manhattan, KS
2007-2009
High School Mathematics Teacher- Philip O Berry Academy of Technology, Charlotte, NC