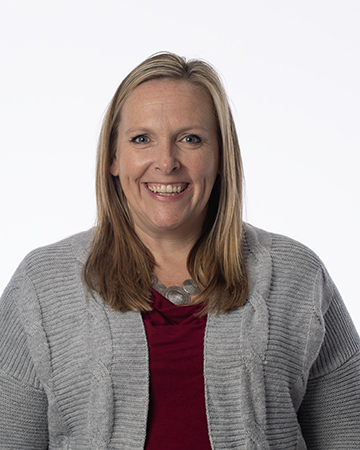 Specialty area(s)
Student Status Examiner Senior
Transfer students
Brief biography
Where I'm from:
Onalaska, WI
How I spend my free time:
I really enjoy following my three kids' activities. The little free time I have outside of that, I also enjoy reading and family hikes on one of the many trails in the area.
Why I love La Crosse:
There's always something to do. I've lived in the La Crosse area my entire life and still discover new things all the time!
What advice I give to new students:
Don't be afraid to ask questions. There are so many resources available on campus and everyone wants to see you succeed!
Education
AAS – Administrative Assistant, Information Processing
Western Technical College – 1999