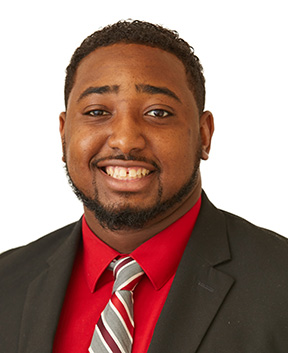 Specialty area(s)
International Student Admissions
Brief biography
Hometowm: Jersey City, NJ
Favoite Restaurant in La Crosse: The Old Crow (The glazed donut burger is a must try for those with a sweet tooth!)
Interests: Cooking, watching/playing sports, movies, I love to do any outdoor activity, working out at the gym, trivia with friends, and traveling/exploring new places!
Fun Fact: I am half Guyanese by heritage and I greatly embrace my Caribbean culture!
Advice for New International Freshmen: Studying in the U.S. can be both a scary and exciting experience. Some keys to an easy transition, is to make your experience as memorable as possible, and don't be afraid to ask for help. Get involved on campus and in the La Crosse community. You will be well supported at UWL, and have a great opportunity to share aspects of your culture, as well as learn more about american culture.
Education
B.A. International Affairs; with emphases in International Relations, International Security, and International Community.
University of Georgia