Profile for Laura Lauderdale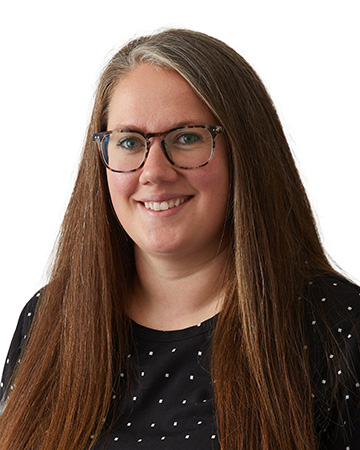 Contact me
Laura Lauderdale
Pronouns: She/Her/Hers
Retention Specialist
Multicultural Student Services University of Wisconsin-La Crosse
Specialty area(s)
Pre-College Programs, Lawton Grant, Peer Tutoring
Brief biography
Laura joined OMSS in July 2021 as the Pre-College Coordinator. She taught 6th grade in Querétaro, Mexico for 1 year and alternative education in La Crosse for 6 years before coming to UWL. She transitioned into a Retention Specialist role in August 2023 and she oversees the Lawton Grant and the Peer Tutoring program.
Laura and her husband have two young kids who keep them busy at home. There's no shortage of laughter, tears, and everything in between. They enjoy biking, camping, listening to music, and playing board games.
Education
BA - English Education and Music, University of Wisconsin-La Crosse
Alternative Education Teaching Certification, University of Wisconsin-Milwaukee
Career
Professional history
2023-Present Retention Specialist, OMSS
2021-2023 Pre-College Coordinator, OMSS
2015-2021 6th-12th Grade Language Arts Teacher, Coulee Connections
2013-2015 Referral Management Lead, Logistics Health Inc.
2012-2013 6th Grade Language Arts Teacher, JFK American School of Querétaro, Mexico
Kudos
interviewed
Laura Lauderdale and Maddie Renaud, both Multicultural Student Services, were interviewed by Heidi Jeter of Freshwater Collaborative of Wisconsin on Tuesday, Aug. 2. A huge thank you to Laura Lauderdale (pre-college coordinator) and Maddie Renaud (camp assistant) for a successful camp experience this summer. The Pre-College programs would also like to thank the following faculty members for leading instructional sessions: Adam Driscoll, Tisha King-Heiden, and Brian Pompeii. My River Adventures (MRA) is supported by the Freshwater Collaborative of Wisconsin and the Department of Public Instruction.
Submitted on: Sept. 20, 2022