Profile for Matt McParker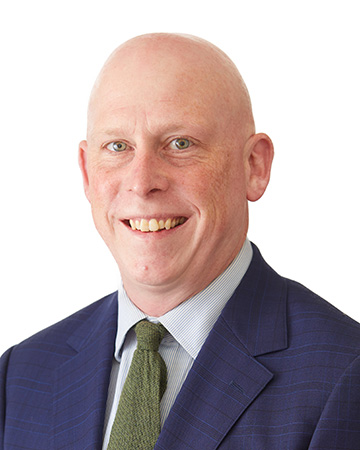 Contact me
Matt McParker
Pronouns: He/Him/His
Assistant Professor
Educational Studies University of Wisconsin-La Crosse
Specialty area(s)
Social Studies Education
Multicultural Education
Mid-Level Education
Brief biography
Dr. McParker is an assistant professor in the Department of Educational Studies at University of Wisconsin - La Crosse. He earned an EdD in 2016 from Portland State University, focusing his research on the experiences of female students in middle school who were refugees from Burma (Myanmar). Prior to coming to La Crosse, Dr. McParker was a middle school teacher and adjunct professor in Portland, OR, where he worked with students in 6th grade through graduate school from a wide variety of diverse backgrounds. His broad research interests include social studies education, the experiences of students from marginalized populations, and how to prepare future teachers to work with diverse student populations.
Current courses at UWL
EDS 402: Field Experience I
EDS 413: Teaching Social Studies
EDS 446: Field Experience II
EDS 492: Student Teaching Seminar
Previous Courses
TSL 200: Introduction to English Language Learners and Advocacy
TSL 250: Educating Multilingual Learners
TSL 345: Intercultural Interactions
Education
2016: Ed.D. Educational Leadership: Curriculum and Instruction, Portland State University, Portland, OR
2006: M.A.T., Pacific University, Forest Grove, OR
2002: B.A. Anthropology, Whitman College, Walla Walla, WA
Career
Teaching history
2019-present: Assistant Professor at University of Wisconsin-La Crosse
2016-2019: Adjunct Professor at Portland State University, Portland, OR
2006-2019: Middle School Social Studies, Language Arts, and Reading Teacher, Ron Russell Middle School, Portland, OR
Research and publishing
McParker, M.C. (2023), "Early preservice teachers' development of social studies inquiry projects", Social Studies Research and Practice, Vol. ahead-of-print No. ahead-of-print. https://doi.org/10.1108/SSRP-02-2023-0013
McParker, M. C. & Roberts, C. (2022). Understanding how preservice teachers conceive of social studies education. Iowa Journal for the Social Studies, 30(2), 115-139. Available at: https://iowasocialstudies.org/resources/Documents/IJSS%20Summer%202022%2030(2).pdf
McParker, M. C. (2021). Where are we? A Process for Developing Elementary Inquiries. Social Studies and the Young Learner, 34(2).
Airen, O., Gambrell, J., Isbell, J., Scott, L. M., Ellis-Hervey, N. M., & McParker, M. (2021) "Microaggression: My Story as a Higher Education Professional," Journal of Multicultural Affairs: Vol. 6 : Iss. 1 , Article 8.
Available at: https://scholarworks.sfasu.edu/jma/vol6/iss1/8
McParker, M. C. (2018). Experiences of female refugee students from Burma in multicultural middle school classrooms. Middle Grades Review, 4(2), Article 5. Available at: https://scholarworks.uvm.edu/mgreview/vol4/iss2/5
Thieman, G. Y., McParker, M. C., Leider, E. M., & Billingham, K. (2018). Preparing secondary social studies teachers to help English language learners to develop academic language and social studies disciplinary literacy. In de Oliveira L., & Obenchain K. (eds) Teaching History and Social Studies to English Language Learners. Palgrave Macmillan, Cham. https://doi.org/10.1007/978-3-319-63736-5_5
Ruben, B., Rigelman, N., & McParker, M. (2016). Analysis of Stakeholder Perceptions of a Clinical Model Involving Co-Teaching and Extended-Field Experiences in an Inclusive Middle-Grades Setting. Research in Middle Level Education Online, 39(6), 1-18. DOI: 10.1080/19404476.2016.1171571
Kudos
named
Matt McParker and Charlotte Roberts, both Educational Studies, were named Co-Chairs of the Outreach and Special Projects Committee for Wisconsin Chapter of National Association for Multicultural Education on Sept. 16. Drs. McParker and Roberts will oversee WI-NAME's statewide engagement and professional development initiatives for educators across the State of Wisconsin.
Submitted on: Oct. 5, 2022