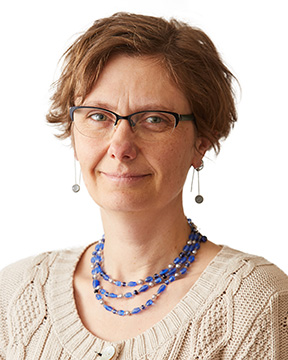 Specialty area(s)
I direct graduate student projects in plant ecology, invasive species, ecological restoration, and habitat fragmentation. I primarily work in local floodplain forest and sand prairie habitats.
Brief biography
I grew up in Duluth, MN, and attended Carleton College in Northfield, MN. After working at the MIssouri Botanical Garden in St. Louis for a year, I headed west to attend graduate school in the Department of Integrative Biology at the University of California-Berkeley. I earned my Ph.D. in 2005 and started teaching at UW-L in January 2006. I was promoted to Associate Professor in 2010 and to Professor in 2014. I served as Director of the Environmental Studies Program in the College of Liberal Studies from 2015-2017, and became Director of Graduate Studies in July, 2017.
Current courses at UWL
Undergraduate: Organismal Biology (lecture and lab), Ecology, Quantitative Methods in Ecology
Graduate: Communications in the Biological Sciences
Research and publishing
You can find a complete listing of my publications at my Google Scholar page.
Important links