Profile for Nicholas Ames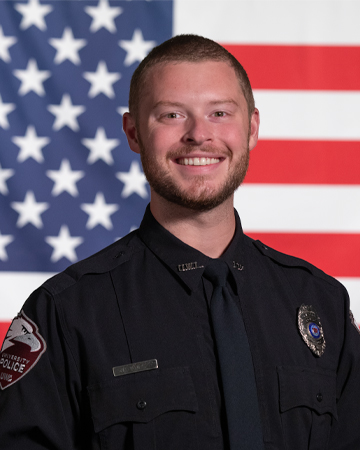 Contact me
Nicholas Ames
Police Officer II
University Police Services University of Wisconsin-La Crosse
Specialty area(s)
I am an Instructor in Professional Communications and Scenarios, a Field Training Officer, and the Alcohol Diversion Program proctor.
Brief biography
My name is Nick Ames and I am a 2nd Shift Officer at the UW - La Crosse Police Department. When I'm not at work, I enjoy spending time outside with my wife, daughter, and two dogs.
Education
I attended Winona State University, where I obtained my Bachelor's Degree in Criminal Justice. After graduating from Winona State, I attended the Basic Law Enforcement Academy at Western Technical College.
Career
Professional history
I began my law enforcement career at the Village of Trempealeau Police Department. After working part-time in Trempealeau for two years, I became a full-time officer here at the UW-La Crosse Police Department. After a year and a half at UW-L, I worked for the City of La Crosse Police Department. I then transferred back to the UW-L Police Department, where I am currently a 2nd Shift Officer.