Profile for Nicole Gullekson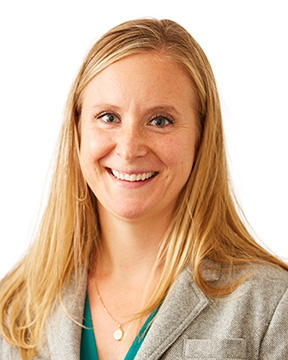 Contact me
Nicole Gullekson
Pronouns: She/Her/Hers
Professor
Management University of Wisconsin-La Crosse
Specialty area(s)
Global Leadership Development, Organizational Behavior, International Management, Women in Management
Brief biography
Dr. Gullekson is a Professor of Management, as well as the current Chair of the Management Department. She loves engaging with students and helping their progress toward their career aspirations. Outside of work she loves spending time with her two young kids and husband, especially in the outdoor beauty of La Crosse.
Current courses at UWL
MGT 450 - Internship in Management
Education
Ph.D.: Ohio University, 2010.

MS: Ohio University, 2007.

B.S.: University of Portland, 2004.
Career
Teaching history
Dr. Gullekson received the Provost's Teaching Excellence Award (2015) and the Burt and Norma Altman award for Leadership in the advancement of international education (2015).

At UW-La Crosse, Dr. Gullekson has taught the following courses:

MGT 308: Behavior and Theory in Organizations
MGT 360: Global Perspectives on Business
MGT 400: Seminar: Global Research and Consulting Program in Slovakia
MGT 400: Global Leadership Development
MGT 323/400: Business Consulting and Professionalism (Integrated Core Program)
MGT 484: International Human Resource Management
MGT 487: Male/Female Relationships in Organizations
MBA 701: Communicating and Leading a Diverse Workforce
BUS 731: Decision Framing II
BUS 760: Training and Development
BUS 790: MBA Assessment

She also acts as a faculty advisor for internships (MGT/IB 450) and independent study (MGT/IB 499). Prior to coming to UW-La Crosse, Dr. Gullekson was a Career Advisor and Instructor for the Psychology Department at Ohio University. She taught classes in Industrial-Organizational Psychology, Research Methods, Professional Business Communication, Psychology of Environmental Problems, and Introductory Psychology.
Professional history
Dr. Gullekson has professional experience working as a research analyst for Allstate Insurance, as well a consultant as for companies in government, automotive, rehabilitation industries and for other small companies, non-profits, and individual persons.
Research and publishing
Dr. Gullekson's primary research areas focus on the role of emotion in cross-cultural and intercultural experiences, as well as on global leadership development and interventions to increase employee engagement. Secondary areas of interest explore employee turnover, women in management, and work motivation.

Publications:
Gullekson, N., Kiersch, C., Manno, C., Srinivasan, E., & Vianden, J. (2022). Exploring the Differential Impacts of the COVID-19 Pandemic on Employees with Disabilities: A Call for Organizational Action. Sociation.
Kiersch, C & Gullekson, N.L. (2022). Developing Character-Based Leadership through Guided Self-Reflection. International Journal of Management Education.
Gullekson, N., Cedergren, A., Arnold, L., Brooks, T. J. (2021). International Corporate-Sponsored Volunteering as a Means to Increase Employee Engagement: A Matched Sample Analysis, Society and Business Review.
McDermott, M., Gullekson, N., Kiersch, C., Tempski, D. L. (2021). Improving Mastery of Principles of Marketing Concepts through Interdisciplinary Learning and Integrated Business Projects. Marketing Education Review.
Tucker, M., Hartman, K., Gullekson, N. (2021). Short-Term Study Abroad: Effects on Cultural Intelligence. Journal of International Business and Cultural Studies.
Gullekson, N.L. & Dumaisnil, A. (2016). Expanding Horizons on Expatriate Adjustment: A Look at the Role of Emotional Display and Status. Human Resource Management Review.

Secchi, D. & Gullekson, N. L. (2016). The social and cognitive forces behind intra - organizational bandwagon: Multi-agent model and simulation. Computational and Mathematical Organizational Theory.
Tucker, M. L., Koch, R. S., & Gullekson, N. L. (2015). Developing Global Leadership Skills through International Virtual Teams. Journal of Advancements in Business Education, 2.
Gullekson, N. L., Griffeth, R. W., Vancouver, J. B., Kovner, C, & Cohen. (2014). Interventions to reduce employee turnover: Vouching for childcare assistance with two quasi-experimental studies. Journal of Managerial Psychology, 28(8). ** Paper received a Highly Commended Paper Literati Award from Emerald Publishing.
Vancouver, J. B., Gullekson, N. L., Morse, B. J., & Warren, M. A. (2014). Manipulating self-efficacy to affect performance negatively at the between-person level. Human Performance.

Gullekson, N. L., & Tucker, M. L. (2013). An examination of the relationship between emotional intelligence and intercultural growth for students studying abroad. Journal of the Academy of Business Education.

Rosado Feger, A., Bernt, P. W., Tucker, M. L., & Gullekson, N. L. (2012). Gender Roles in Teams: Have Things Changed? Journal of Interdisciplinary Business Studies.

Tucker, M., Gullekson, N. L., McCabridge, J. (2011). Assurance of learning in short-term, study abroad programs. Research in Higher Education Journal, 14.

Gullekson, N. L., Tucker, M. L., Coombs, G., Wright, S. (2011). Examining intercultural growth for business students in short-term study abroad programs: Too good to be true?. Journal of Teaching in International Business, 22(2), 91-106.

Morse, B. J., Gullekson, N. L., Morris, S. A., & Popovich, P. M. (2011). The development of a general Internet attitudes scale. Computers in Human Behavior, 27, 480-489.

Gullekson, N. L., & Vancouver, J. B. (2010). To conform or not to conform? An examination of emotional display rule norms among sojourners. International Journal of Intercultural Relations, 34, 315-325.

Morris, S., Gullekson, N. L., Morse, B., & Popovich, P. (2009). Updating the Attitudes Towards Computers Scale. Computers in Human Behavior, 25, 535-543.

Popovich, P. M., Gullekson, N. L., Morris, S. A., & Morse, B. J. (2008). Comparing attitudes toward computer usage 1986-2005. Computers in Human Behavior, 24, 986-992.

Research in Progress:
Vancouver, J. B., Bliese, P., & Gullekson, N. L. (in preparation). Lagged random coefficient modeling as a method for causal analysis: Monte Carlo analyses of possible benefits and artifacts.

Gullekson, N. L. & Morris, S. (in preparation). Helping women succeed: Examining the effects of an organizational intervention on employee engagement.