Profile for Paul Iverson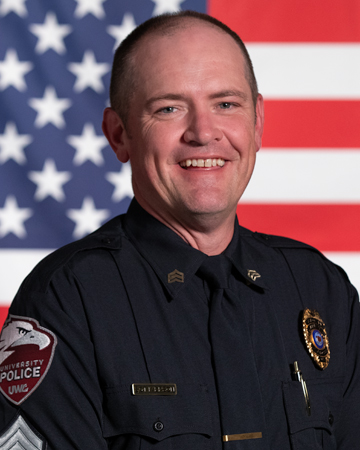 Contact me
Paul Iverson
Police Sergeant
University Police Services University of Wisconsin-La Crosse
Brief biography
My name is Paul Iverson and I'm a Sergeant at UW La Crosse PD. I am married with two children and I have been in law enforcement for twelve years. While I'm not working, I love spending time with family and my two dogs. I enjoy attending sporting events, concerts and watching movies.
The main reason I chose campus law enforcement is I can make a difference by helping develop young adults as they are our future.
Education
I graduated from Western Technical College in 2005 with an associate's degree in criminal justice.
Career
Professional history
I started my law enforcement career at the University of Wisconsin La Crosse in 2006 as a part-time officer after graduation. I was offered full-time employment in August of 2008 and promoted to Sergeant in 2014.