Profile for Patricia Stovey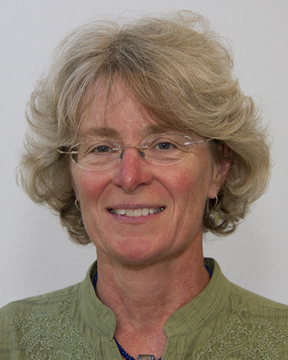 Contact me
Patricia Stovey
Assistant Professor
History University of Wisconsin-La Crosse
Specialty area(s)
Regional Director, National History Day
Brief biography
I have lived in Wisconsin since about the age of four. My formative years were spent in Madison where my father – the first in his family to graduate high school – was a cab driver and my mother a waitress. I earned my undergraduate degree in Elementary Education from the University of Wisconsin-Stevens Point and taught for approximately 15 years before leaving to pursue a Masters degree in History from the University of Wisconsin-Eau Claire. There I focused on Black and Native American Progressive Era activism. In particular I researched the highly intelligent yet controversial Wisconsin Oneida woman Laura Cornelius Kellogg and her roles in the Society of American Indians and the Oneida Land Claims. I returned to Madison to receive my Ph.D. in Educational Policy Studies, with a focus on the history of education. My dissertation, High School on the Middle Border, addressed the role of small town schools in the development of the American high school. In my years at Eau Claire and Madison I also built expertise on Black activists, such as Marcus Garvey, Native American boarding schools and the boarding school era, one-room schools and the Country Life Movement, and rural teacher training, especially the work done here at what was La Crosse Normal. My "hunt" for primary sources has taken me into a range of archives from State Historical Societies in Wisconsin and Iowa, to the National Archives, the Abraham Lincoln Presidential Library, the La Crosse Franciscan Sisters' archives (located behind their Chapel of Perpetual Adoration), and the basements of small-town libraries throughout the Midwest.

My courses offer a range of local and global issues, such as literacy, and the relationship of education to culture, race, and power. In class I take the time to delve deeply into issues, such as the Wisconsin Ojibwe spearfishing controversy of the 1980s, cultural challenges of early Hmong refugees in the U.S., or the landmark Brown v Board of Education decision.

Our campus is very active in National History Day (NHD) and I am fortunate to be its Regional Director. NHD is a yearlong academic competition that middle and high school students participate in. Our students serve as judges, and in the spirit of the Wisconsin Idea, spread the work of the university throughout the region. I invite you to go to "Student Resources" and the NHD link on this site to learn more.

Education
Ph. D., Educational Policy Studies, University of Wisconsin - Madison
M.A., History, University of Wisconsin - Eau Claire
B.A., Elementary Education, University of Wisconsin - Stevens Point