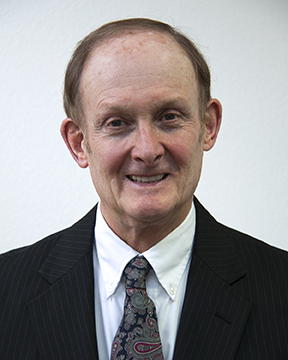 Brief biography
Please see the professional history and education blocks below.
Current courses at UWL
CST 110 and CST 210. Have also taught CST 260.
Education
He holds degrees from Syracuse University, the University of Denver, and California Western University. He is also a graduate of the U.S. Air Force Air Command and Staff College.
Teaching history
He has been at UWL since the year 2000.
Professional history
Formerly a senior U.S. Air Force Public Affairs Officer, public relations executive and radio and television talk show host. In those positions, he worked extensively with the media at both the national and local level. During his military career, he held senior level public affairs positions within the Secretary of the Air Force Public Affairs Office and with the U.S. Air Force Space Command. He has also been a professional speaker who was a member of the National Speakers Association.