Profile for Rick Gillis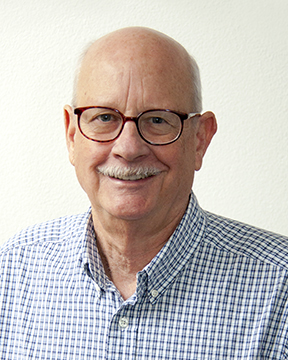 Contact me
Rick Gillis
Professor
Biology University of Wisconsin-La Crosse
Specialty area(s)
I am a broadly trained zoologist and evolutionary ecologist with an interest in the ecology of whole organisms, particularly amphibians and reptiles.
Current courses at UWL
General Biology (BIO 105)
Ecology (BIO 307)
BIO 203 (Organismal Biology) Labs
Education
Ph.D. Zoology - Colorado State University, 1975
M.S. Zoology - Colorado State University, 1968
B.A. Spanish - University of Pennsylvania, 1965
Career
Teaching history
I have been teaching at UW-L since fall semester 1984. Before that I have taught biology courses at the following institutions: The University of Maine at Fort Kent, Allegheny College in Meadville, Pennsylvania and the University of Nebraska-Lincoln. I have also taught at the University of Nebraska's Field Station at Cedar Point, Nebraska.
Research and publishing
My research interests in the past have centered broadly on such problems as the evolution and use of temperature regulation in cold-blooded organisms, amphibian water economy and the role of color and pattern in predator avoidance. I am also interested in population ecology and the evolution of life history patterns, particularly of reptiles. More recently, I have become interested in several populations of terrestrial slugs that appear to be living in some local, spring-fed streams. Although my principal target organisms have been amphibians and reptiles, I have also worked with grasshoppers and bats. Recently, I have been working with several colleagues investigating the effects and possible control of the invasive faucet snail (Physa tentaculata) that harbors four species of trematode parasites that have led to the death of thousands of waterfowl annually on the Upper Mississippi River.

For a list of some of my peer reviewed publications, please visit My Homepage.
Important links