Profile for Roger Haro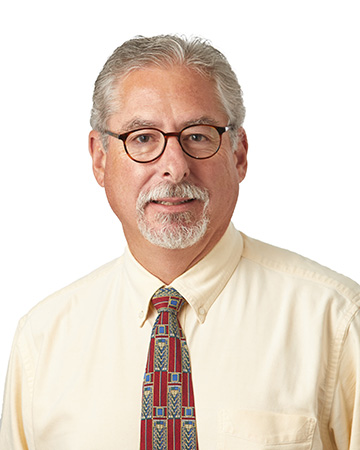 Contact me
Roger Haro
CSH - Associate Dean
Dean's Office-CSH University of Wisconsin-La Crosse
Specialty area(s)
Aquatic entomology, river ecology, mercury transport in freshwater food webs and the landscape ecology of watersheds, higher education analytics.
Brief biography
Dr. Haro is Associate Dean for the College of Science and Health. His disciplinary research specializes in freshwater ecosystems, the biology of benthic invertebrates and fish, and landscape ecology. His primary area of study examines the behavioral ecology of benthic macroinvertebrates. He is also interested in how landscape change affects the connectivity of freshwater ecosystems and the biological consequences of non-point source pollution, including mercury. Dr. Haro was part of the faculty team that redesigned Bio 105 (General Biology). He is also the First Year Research Exposure (F.Y.R.E.) director and the former director (founding) of U.W.L.'s McNair Scholars Program. He has over 30 years of experience working with and developing programs for under-represented students in the S.T.E.M. fields.
Current courses at UWL
Note: Dr. Haro is now serving in the office of the College of Science and Health and is not currently teaching.
Biology 203: Organismal Biology
Biology 414/514: Freshwater Invertebrate Zoology
Biology 464/564: Stream and Watershed Ecology
Biology 471: Capstone in Biology
Biology 499: Undergraduate research
Biology 799: Graduate research thesis
Education
Doctor of Philosophy in Natural Resources and Environment, September 1994, University of Michigan, Ann Arbor, Michigan. Dissertation title: The ecological significance of sexual size dimorphism in two predatory stonefly nymphs: Isogenoides frontalis and I. olivaceus. Dissertation Chair: Dr. Michael J. Wiley.

Master of Science in Entomology, December 1988, University of Idaho, Moscow, Idaho. Thesis title: Agricultural non-point source pollution impacts on macrobenthic fauna within the Lapwai Creek Watershed, Idaho. Thesis Chair: Dr. Merlyn A. Brusven.

Bachelor of Science in Fisheries Biology, June 1984, Humboldt State University, Arcata, California. Senior thesis title: Trout egg survivorship in a groundwater supplied stream-side salmonid incubation box. Senior Advisor: Dr. George Allen.
Career
Research and publishing
Prospective graduate applicants please note: I am not currently accepting new graduate students into my laboratory. Please contact Dr. Eric Strauss (estrauss@uwlax.edu) for information about the graduate program in Aquatic Science.
Kudos
published
John Manier, Roger Haro and Eric Strauss, all Biology; and Jeffrey Houser, USGS Upper Midwest Environmental Science Center; co-authored the article "Spatial and temporal dynamics of phytoplankton assemblages in the upper Mississippi River" in River Research and Applications and was accepted for publication by Wiley-Blackwell . Phytoplankton provide large quantities of organic carbon and biomolecules that support large river ecosystems. However, when certain groups become overabundant (e.g., cyanobacteria), they can pose a risk to human health and river biota. The purpose of this study was to examine the spatial and temporal dynamics of phytoplankton community composition within the upper Mississippi River. More specifically, we analyzed samples from main channel, impounded, and backwater areas of Navigation Pools 8 and 13 to examine lateral variability within each of these pools.
Submitted on: Aug. 19, 2021
awarded
Roger Haro, McNair Scholars, received The Wisconsin State Council on Affirmative Action - 2018 Program Achievement Award at Wisconsin State Council on Affirmative Action Diversity Awards on Oct. 25, 2018 in Madison, WI. The Wisconsin State Council on Affirmative Action announced that UWL was chosen as the winner of the 2018 Program Achievement Award for the First Year Research Exposure (FYRE) program. The council was impressed with the informal learning community model that's employed to improve achievement and retention of first-year students of color. Haro and Chancellor Joe Gow attended the awards ceremony.
Submitted on: Oct. 26, 2018
published
Robert Mooney, Biology graduate student; and Roger Haro and Eric Strauss, both CL-40; co-authored the article "Nutrient-specific foraging by Glossosoma interdium larve leads to conspecific case grazing" in Freshwater Science published on Aug. 18, 2016 by University of Chicago Press.
Submitted on: Aug. 19, 2016